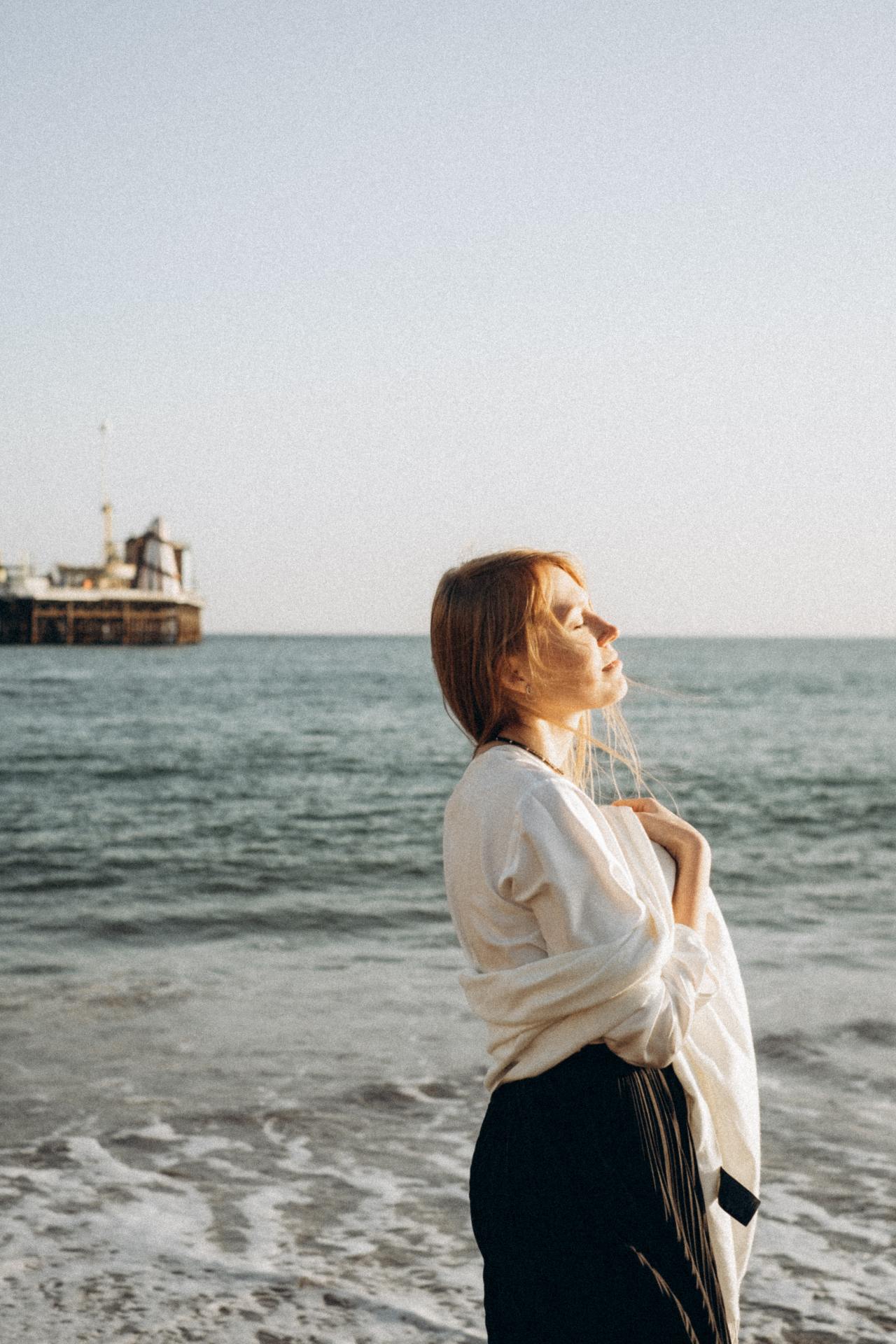 What Each Zodiac Sign Can Expect This Cancer Season
Cancer season has arrived, friends! The beginnings of summer debuting with a water sign? Makes all the sense in the world.
While Cancer is often known as a sign overwhelmed with emotion, it is also known for its nurturing, dedication, and compassion for others. This season is shining a light on the spaces that may want to stir up some intense emotion within us—but also wants us to work through these feelings. The desire to connect with our friends, family, and patterns is also prevalent during this time. On June 28th, the New Moon in Cancer arrives to signal new beginnings calling for our attention. This is great for assessing our feelings and being intentional about our relationships. Mercury and Venus will also be joining the Sun in Cancer in July, which will only up those sentimental and sensitive vibes. July 13th will also give us the Full Moon in Capricorn—the other half of Cancer's desire for security, loyalty, and dedication may have us view things a tad more practically, but still with some softness.
Check out your Sun and Rising signs below to see what you can expect for Cancer season!
Aries
Cancer season is calling you Aries—more specifically, it's calling you home. Cancer rules your house of home, roots, and family, which means you're going to find yourself likely tending to some important aspects on that front. After the considerable boost in your confidence levels over the last few months, it makes sense to turn some of that energy elsewhere, and the New Moon in Cancer will have some suggestions in that area. Later on in the month, when The Full Moon in Capricorn arrives, your career will take some focus as well. You've been working with trying to balance yourself vs. others, and this Full Moon will undoubtedly shine a spotlight on that axis.
Taurus
Cancer season is asking you to take a look at your close connections, as well as how you've been communicating. The New Moon in Cancer shines a light on your house of communication, community, and understanding, highlighting the close bonds you currently have and how you connect with others. You may notice some strong emotions coming to the surface surrounding these ideas, and while you may like to keep things under wraps, this season is asking you to take a closer look at where these feelings are coming from. The Full Moon in Capricorn, later on, will show up in your house of travel and adventure, which is bound to push you out of your comfort zone a little—so embrace it.
Gemini
This season is having you focus on yourself and your bank and shouldn't be taken for granted. With Mars moving into your first house of self, you'll be experiencing a continued confidence boost carrying over from your season. Don't be afraid to try some new looks or express yourself a bit differently. Cancer season is showing up in your house of finance and possessions, which means you will likely notice some new opportunities for income showing up in unexpected places. When the Full Moon appears in Capricorn, your significant other (if you have one) may notice an opportunity for their own financial gain during this period.
Cancer
Happy Birthday, Cancer! Your season has arrived, and with plenty of emotion and self-reflection to go around. You'll see new opportunities to move your goals and dreams forward, with plenty of inspiration to move you along. Don't forget to rest and take care of yourself, too. However, this season will also potentially bring up some intense feelings that it wants you to tackle—but you're more than prepared for this.
Leo
This is a self-care season, Leo—precisely the way Cancer intends. Your house of spirituality and secrets is taking center stage, which will push you to be a bit more reserved and introspective than usual. This isn't a bad thing, so don't stress—it doesn't hurt to reflect once in a while. You will also experience an awareness of taking care of your body and setting healthy routines for yourself. This is a great time to reassess and get back on track if you've neglected to do the things that keep you happy and healthy and figure out better ways to incorporate those things in your day-to-day.
Virgo
Your social life is about to experience some changes, in the best way. Your house of social connections is getting a nice boost this season, and you may find yourself making new friends/connections than you anticipated. The New Moon is a great time to set intentions for these new relationships, as well as how you want to see them grow and thrive. The Full Moon in Capricorn may have your collaborative efforts turn towards your career or work-life, so don't be afraid to collaborate or team up with others to see through some crucial projects. You can ask for help, Virgo—and Cancer season is here to remind you of that.
Libra
Similar to Aries, you're experiencing a push into resolving the tension between a home/work-life balance. Your career is getting more attention, so don't be afraid to embrace opportunities that come your way. The Full Moon in Capricorn will bring that home life attention to the forefront. You're often the most associated with balance, which will come in handy during this time.
Scorpio
Adventure is calling, so don't be afraid to answer it. Your house of travel will be taking the spotlight, so this is the time to book the flights and visit some places you've been dying to go to. If you're wanting to learn or try new things, the New Moon in Cancer is opening that door wide open for you, so take advantage. You'll also see a boost in your relationships/creativity space as well, so don't be afraid to indulge in a little flirting—you never know where it might lead.
Sagittarius
Some darker aspects and your personal life are the focus this season, Sagittarius. You'll need to grapple with some hidden things you've been putting off, but this is also a great time to draw close to your personal relationships as well and reestablish some intimacy there. Cancer is well-known for embracing the emotions, and The New Moon in Cancer will likely nudge you to address some skeletons in the closet—yours or someone else's. The good news is this will be a great time to clear the air and get things out in the open, and you'll ultimately be better for it.
Capricorn
Relationships take center stage this season, so don't shy away from your personal connections. The New Moon in Cancer will give you the opportunity to set intentions about your close relationships and how to develop them further. Some quality time, genuine connection, and truly listening to your partners, friends, or even business partnerships can make all the difference. The Full Moon in Capricorn will have you reassess how you present yourself to the world—and whether you ultimately like what you see, so be mindful of that as well.
Aquarius
Taking care of yourself is a huge deal this season. You've been dealing with a lot, and now it's time to reenergize. It's okay to loosen up and have a little fun—life doesn't always have to involve you biting off more than you can chew. Focus on the things that bring you joy and pleasure; you deserve it!
Pisces
You've got creative ideas, and your fellow water sign is here to encourage you all the way. With the New Moon in Cancer lighting up your house of creativity and romance, this is an ideal moment to embrace new connections and possibilities coming for you this summer. Whether you're single or in a relationship, this season is here to reinvigorate your love life and bring some playfulness back into that space again. The Full Moon in Capricorn is additionally lighting up your house of social connections, so don't be afraid to make some new friends along the way!