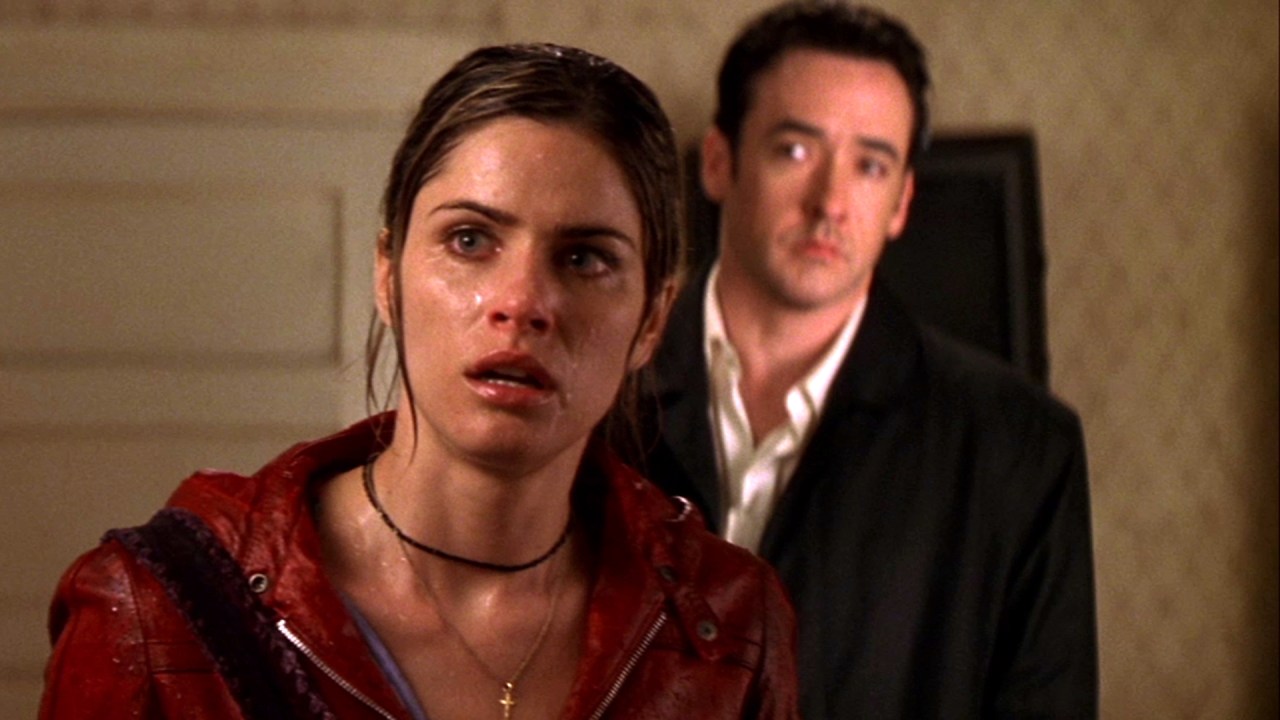 12 Murder Mystery Slasher Movies You Can Stream Right Now
There are two main classes of slasher horror movies: The ones where you know exactly who the killer is from the start (Halloween, A Nightmare on Elm Street), and those where the mystery of who the killer is doesn't get solved until the very end. Who is the killer? Why are they slashing all these teens? Everyone loves a good murder mystery. If you want to put your sleuthing cap on while watching some awesome horror movies, I've got the list for you. These are the best slasher horror mysteries, and I'll tell you exactly where you can stream them.
Friday the 13th (1980)
You might be rolling your eyes at this one. "Jason is the killer, duh!" Well not quite. Sure, machete-wielding Jason Voorhees is the slow-walking un-killable killer of the sequels, but that's not really true for the first one. If you have no idea who's rustling the jimmies of the counselors at Camp Crystal Lake, catch the first movie in the franchise.
Watch Friday the 13th on Hulu or Paramount Plus.
Prom Night (1980)
Jamie Lee Curtis didn't just scream her way through Halloween–she was in Prom Night, too. The high school prom turns bloody when people start dying in their best suits and dresses. Jamie Lee must figure out who it is so she can stop this whole thing. While it isn't as well-known as some of the others on this list, it's still a slasher horror must-see.
Watch Prom Night for free on Peacock, Vudu, the Roku Channel and more.
Sleepaway Camp (1983)
It's another year at Camp Arawak and these teens are dead-set on pulling pranks, sleeping around, and enjoying the nice cool waters of the lake. Well darn, there's a killer really putting a wrench in the whole plan. Ask anyone what's one of the best killer reveals in a slasher horror movie and this will be near the top of the list. It's a great twist ending that definitely couldn't happen in 2022.
Watch Sleepaway Camp on Peacock, Shudder, the Roku Channel and many more.
Cutting Class (1989)
There's a killer chopping up high school students and it's time to figure out who that could be. You probably haven't heard of this one, and that's a shame. Not only is it a pretty good slasher mystery, but it also has the distinction of being one of Brad Pitt's very first movies.
Watch Cutting Class with a Showtime subscription.
Scream (1996)
Teens are dying everywhere and Sidney Prescott wants to find out who did it. Slasher movies were plentiful in the 1980s, but then dropped off. Well, we have Scream to thank for their comeback. This is some high-quality stuff right here, and you have four sequels to watch afterward–all with their own mysterious killers.
Watch Scream with an AMC Plus subscription.
I Know What You Did Last Summer (1997)
A group of teens accidentally run over a pedestrian, but decide to keep it a secret. A year later, they begin getting terrorized by a mysterious hook-wielding killer. I Know was written by Kevin Williamson, who also wrote Scream. And if you like this one, you'll love the sequel even more.
Watch I Know What You Did Last Summer on Netflix.
Identity (2003)
A group of strangers wind up stranded at a motel in the middle of nowhere. They just want to wait out the storm so they can leave, but a deranged killer isn't going to let that happen. Identity has one of the best endings on this list and you probably won't see it coming. Also, if you love John Cusack, he's in this one. You're welcome.
Watch Identity on Netflix.
My Bloody Valentine (2009)
Tom, played by the lovely Jensen Ackles, is back in town on the tenth anniversary of a terrible Valentine massacre that killed 22 people. Unfortunately, someone is killing again and everyone thinks Tom might be the one ending people. This is actually a remake of the 1981 original, but this one is good and has Jensen Ackles, so…
Watch My Bloody Valentine on HBO Max.
You're Next (2011)
Erin has been invited to a dinner at her boyfriend's family home. All's well until the family members start getting murdered one by one. Watch this one for Erin being one of the most badass women in horror. This feels thoroughly modern when compared to the rest of this list, so if you've been on the fence about the slasher genre, this is a good intro.
Watch You're Next on Hulu.
The Fear Street Trilogy (2021)
Killers are attacking teens, and no one is sure why. They were such good people before they snapped. For something nearly brand new, check out The Fear Street Trilogy. It's three movies, each taking place at a different time, though all are connected. Despite it being named after an R.L. Stine YA horror series, it's perfect for adults and probably has more gore than most kids can handle anyway.
Watch The Fear Street Trilogy on Netflix.