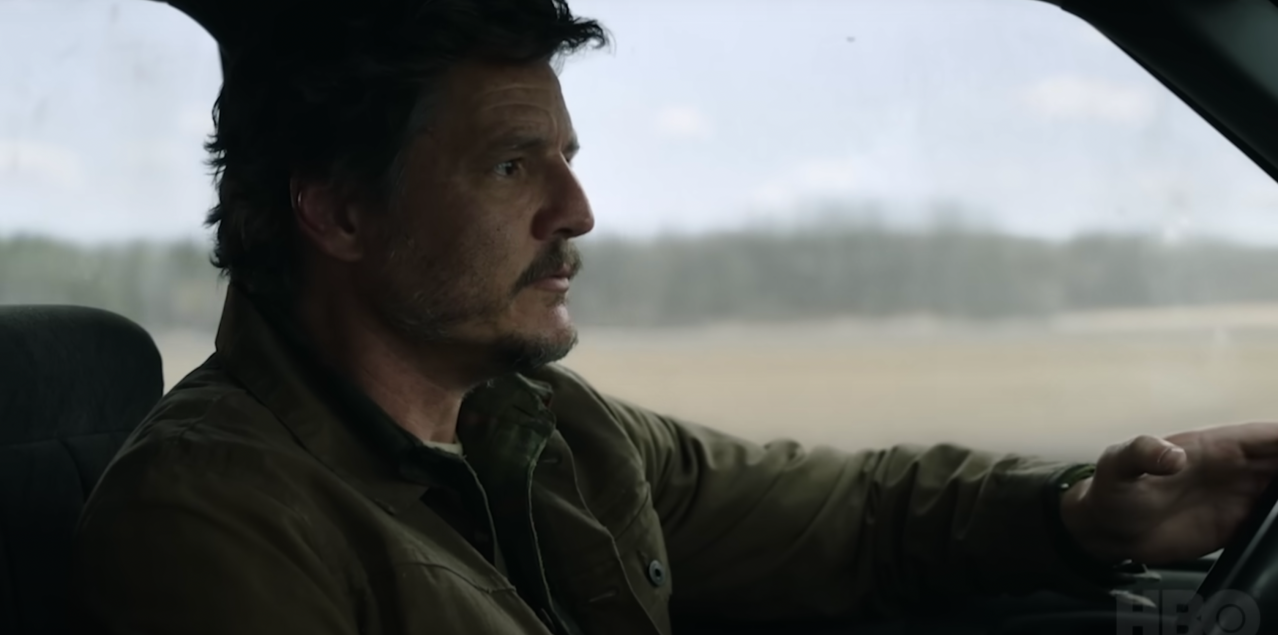 You'll Love These Books If You Love 'The Last Of Us'
Wanderers by Chuck Wendig
"Shana wakes up one morning to discover her little sister in the grip of a strange malady. She appears to be sleepwalking. She cannot talk and cannot be woken up. And she is heading with inexorable determination to a destination that only she knows. But Shana and her sister are not alone. Soon they are joined by a flock of sleepwalkers from across America, on the same mysterious journey. And like Shana, there are other 'shepherds' who follow the flock to protect their friends and family on the long dark road ahead.

For as the sleepwalking phenomenon awakens terror and violence in America, the real danger may not be the epidemic but the fear of it. With society collapsing all around them—and an ultraviolent militia threatening to exterminate them—the fate of the sleepwalkers depends on unraveling the mystery behind the epidemic. The terrifying secret will either tear the nation apart—or bring the survivors together to remake a shattered world."
The Walking Dead by Robert Kirkman
"This is the perfect collection for any fan of the Emmy Award-winning television series on AMC: over one thousand pages chronicling the beginning of Robert Kirkman's Eisner Award-winning continuing story of survival horror — from Rick Grimes' waking up alone in a hospital, to him and his family seeking solace on Hershel's farm, and the controversial introduction of Woodbury despot: The Governor. In a world ruled by the dead, we are finally forced to finally start living."
Ghost Eaters by Clay Chapman
"Erin hasn't been able to set a single boundary with her charismatic but reckless college ex-boyfriend, Silas. When he asks her to bail him out of rehab—again—she knows she needs to cut him off. But days after he gets out, Silas turns up dead of an overdose in their hometown of Richmond, Virginia, and Erin's world falls apart.
Then a friend tells her about Ghost, a new drug that allows users to see the dead. Wanna get haunted? he asks. Grieving and desperate for closure with Silas, Erin agrees to a pill-popping 'séance.' But the drug has unfathomable side effects—and once you take it, you can never go back."
The Road by Cormac McCarthy
"A father and his son walk alone through burned America. Nothing moves in the ravaged landscape save the ash on the wind. It is cold enough to crack stones, and when the snow falls it is gray. The sky is dark. Their destination is the coast, although they don't know what, if anything, awaits them there. They have nothing; just a pistol to defend themselves against the lawless bands that stalk the road, the clothes they are wearing, a cart of scavenged food—and each other."
The Stand by Stephen King
"When a man escapes from a biological testing facility, he sets in motion a deadly domino effect, spreading a mutated strain of the flu that will wipe out 99 percent of humanity within a few weeks. The survivors who remain are scared, bewildered, and in need of a leader. Two emerge–Mother Abagail, the benevolent 108-year-old woman who urges them to build a peaceful community in Boulder, Colorado; and Randall Flagg, the nefarious 'Dark Man', who delights in chaos and violence. As the dark man and the peaceful woman gather power, the survivors will have to choose between them–and ultimately decide the fate of all humanity."
The Girl With All The Gifts by M.R. Carey
"Melanie is a very special girl. Dr Caldwell calls her 'our little genius.' Every morning, Melanie waits in her cell to be collected for class. When they come for her, Sergeant keeps his gun pointing at her while two of his people strap her into the wheelchair. She thinks they don't like her. She jokes that she won't bite, but they don't laugh. The Girl With All the Gifts is a groundbreaking thriller, emotionally charged and gripping from beginning to end."
Station Eleven by Emily St. John Mandel
"Kirsten Raymonde will never forget the night Arthur Leander, the famous Hollywood actor, had a heart attack on stage during a production of King Lear. That was the night when a devastating flu pandemic arrived in the city, and within weeks, civilization as we know it came to an end.
Twenty years later, Kirsten moves between the settlements of the altered world with a small troupe of actors and musicians. They call themselves The Traveling Symphony, and they have dedicated themselves to keeping the remnants of art and humanity alive. But when they arrive in St. Deborah by the Water, they encounter a violent prophet who will threaten the tiny band's existence. And as the story takes off, moving back and forth in time, and vividly depicting life before and after the pandemic, the strange twist of fate that connects them all will be revealed."