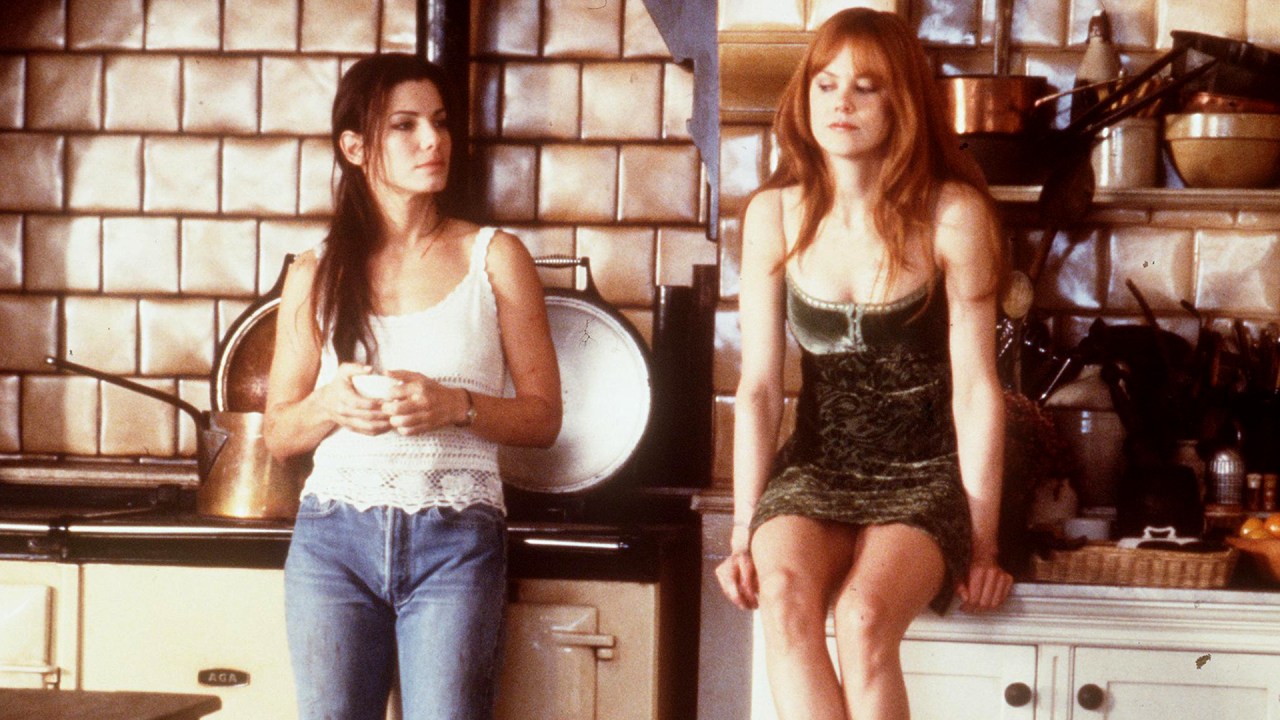 Updated on
13 Fun Halloween Movies You Can Stream Right Now
Some people just can't handle super scary movies. I see you out there, cringing at even the thought of a jump scare. No worries. You can still get in the Halloween spirit with fun movies that aren't dripping in blood and gore. This list is for people who are just here to have fun. The below are either about Halloween or perfect to watch during spooky season. Best of all, you can stream them all right now–and I'll tell you exactly where to find them. Enjoy!
Casper (1995)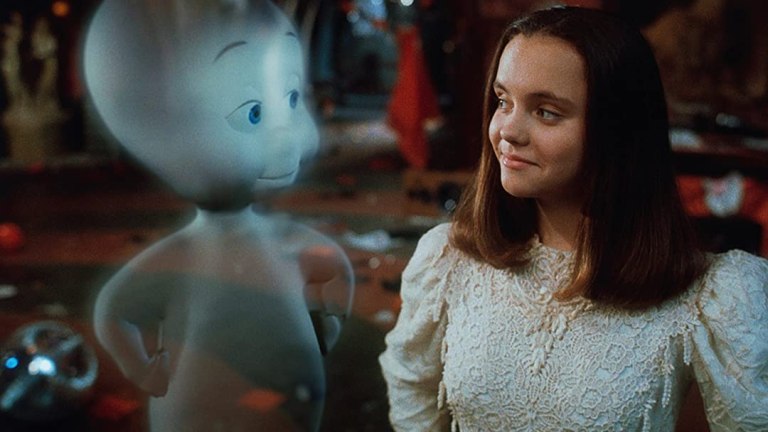 Transport yourself back to the '90s with this coming-of-age classic. A lot of preteen Millennial girls had massive crushes on the brief human version of Casper the friendly ghost, played by Devon Sawa. If you've ever wanted to live in a spooky haunted Victorian-style house where it's fun rather than scary, you can live vicariously through Christina Ricci and her ghost-hunting pops, Bill Pullman.
Watch Casper on Peacock Premium and Tubi.
Scooby-Doo (2002)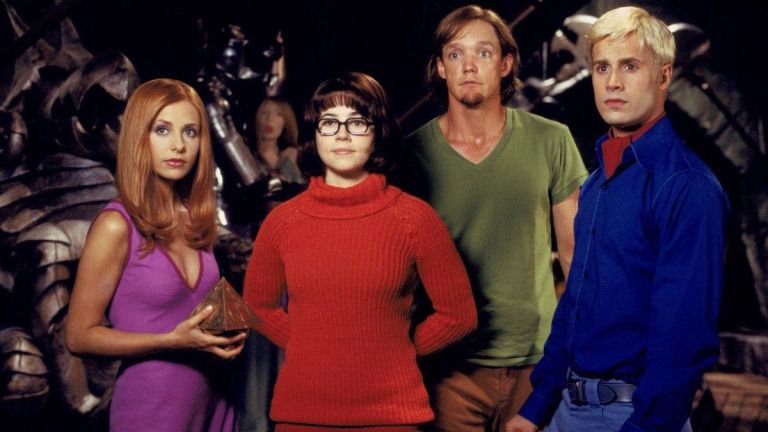 The squad is off to solve another mystery, as they hang out with a CGI talking dog in their sweet painted van. A live-action Scooby-Doo should have never worked, and yet here we are. Although the whole cast is stellar, you can blame most of the success of this one on Matthew Lillard, everyone's favorite lanky funny guy.
Watch Scooby-Doo on HBO Max and the Roku Channel.
Hocus Pocus (1993)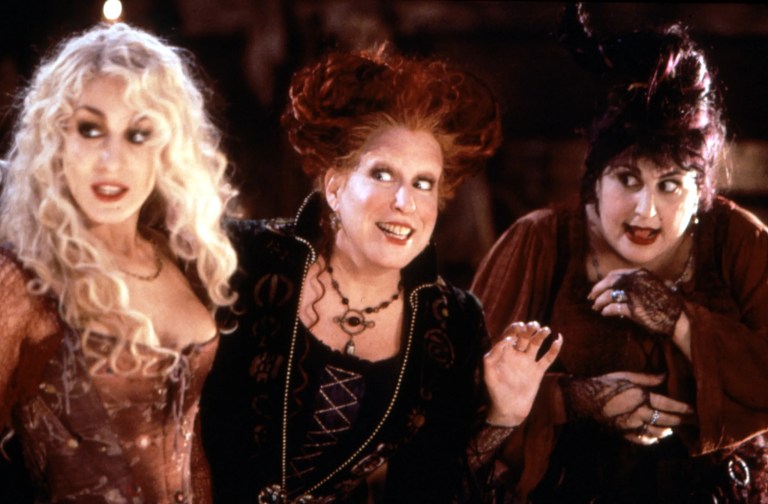 You can't go through a Halloween season without watching everyone's favorite witch movie. Max wants to impress his crush, so he lights the black flame candle–summoning three witchy sisters who'd been hanged hundreds of years earlier. Everyone has their favorite Sanderson Sister. Which one is yours? (I always identified with Mary, played by Kathy Najimy.)
Watch Hocus Pocus on Disney Plus.
Teen Witch (1989)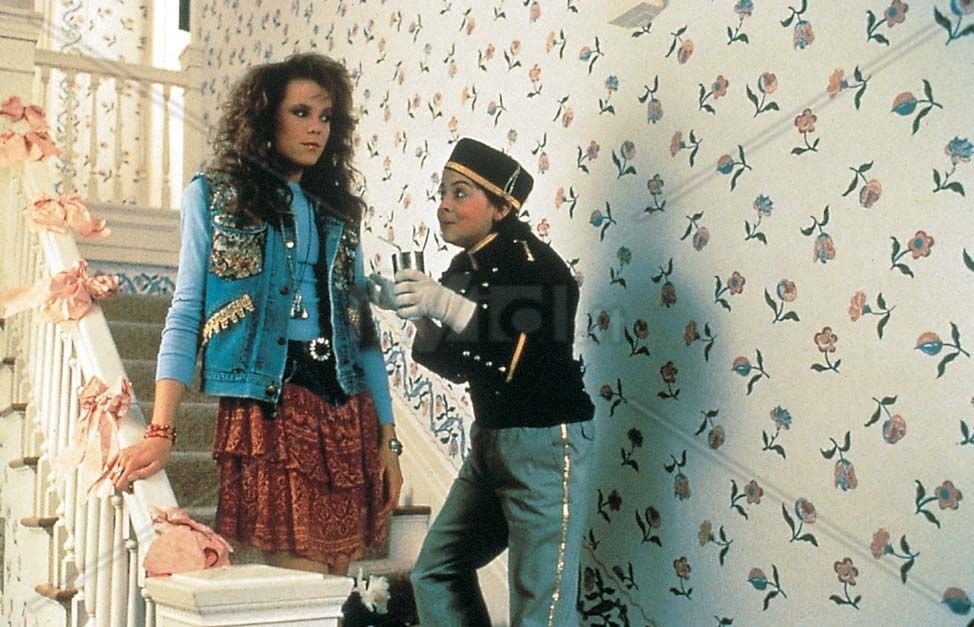 It's every teen girl's wish to have the power to become as pretty and popular as she wants–getting the guy with ease. Well, Louise (played by Robyn Lively, Blake's older sister) lives out our exact fantasies when she grows into her witch powers on her 16th birthday. She can make anything happen, and the results are very '80s. Come for the witchy antics and stay for the hilarious (and meme-able) white people rap battle in the streets of suburbia.
Watch Teen Witch on Prime FreeVee, the Roku Channel, and Tubi.
Beetlejuice (1988)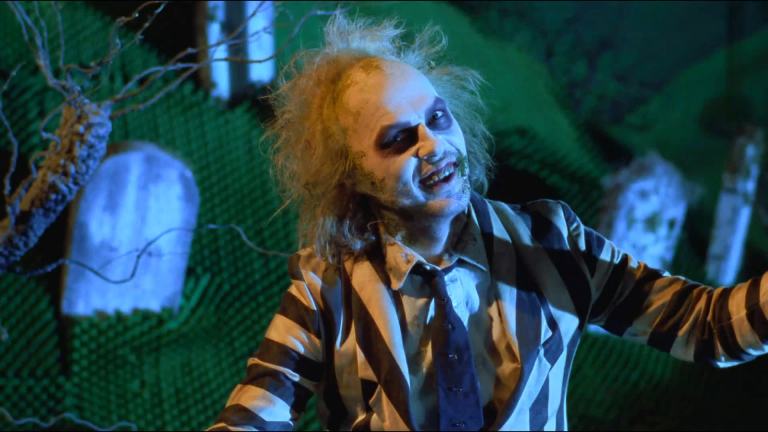 Beetlejuice has aged like a fine wine, despite being over 30 years old. We have a young Winona Ryder as everyone's favorite goth queen, Lydia Dietz. Then there's Alec Baldwin and Geena Davis being just about the most adorably in-love ghost couple in existence. But the real scene-stealer is Michael Keaton as Beetlejuice. No one could do it quite like him.
Watch Beetlejuice on Peacock Premium…but only until September 30th!
Monster House (2006)
Here's proof that an animated movie about three kids being afraid of the haunted house across the street can also be beautiful and moving. Maybe it's the great performance from Steve Buscemi as Nebbercracker? Or the tear-inducing ending. Regardless, it's fun for all ages, including jaded adults. Check this one out before it leaves Netflix.
Watch Monster House on Netflix…but only until September 30th!
Halloweentown (1998)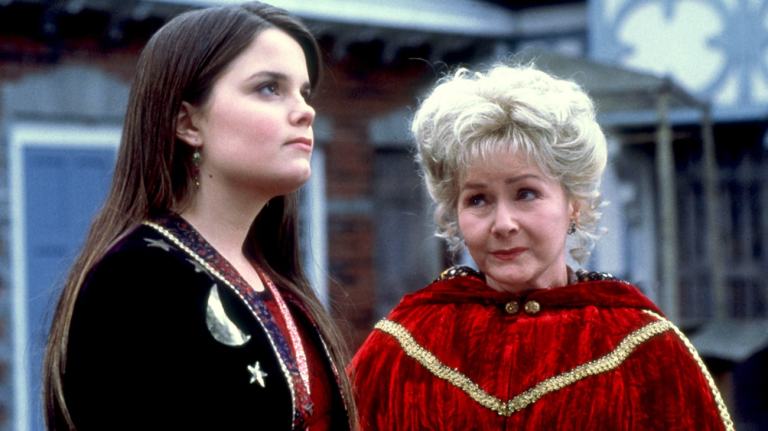 Transport yourself back to your childhood with this well-loved Disney Channel Original Movie, Halloweentown. Marnie learns about her witchy powers on her 13th birthday and travels through a portal to spooky Halloweentown. There's something magical about finding out that all the spooky Halloween creatures you know and love are real and living in a quaint little small town.
Watch Halloweentown on Disney Plus.
Coraline (2009)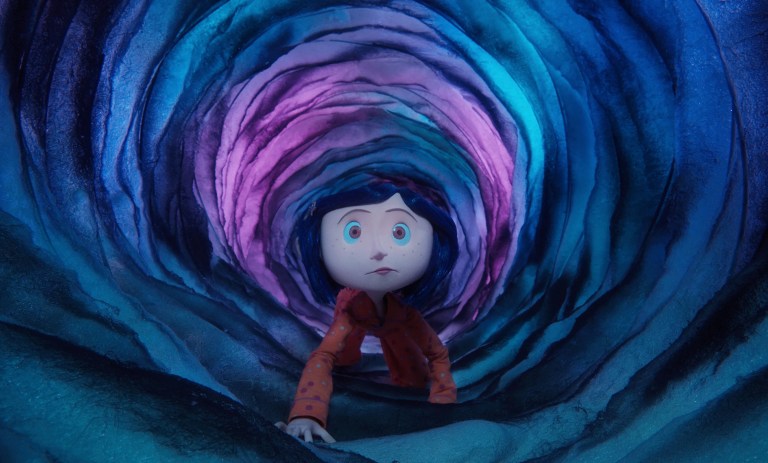 Based on the book by Neil Gaiman, Coraline finds a secret door in her house. That's every kid's dream! And through the door is a portal to an alternate universe that at least seems really nice. I put this on the list because a lot of people love this movie. Then there's me, who for some reason finds it terrifying. Weirdly, this is probably the scariest movie on the list.
Watch Coraline on the Roku Channel.
The Addams Family (1991)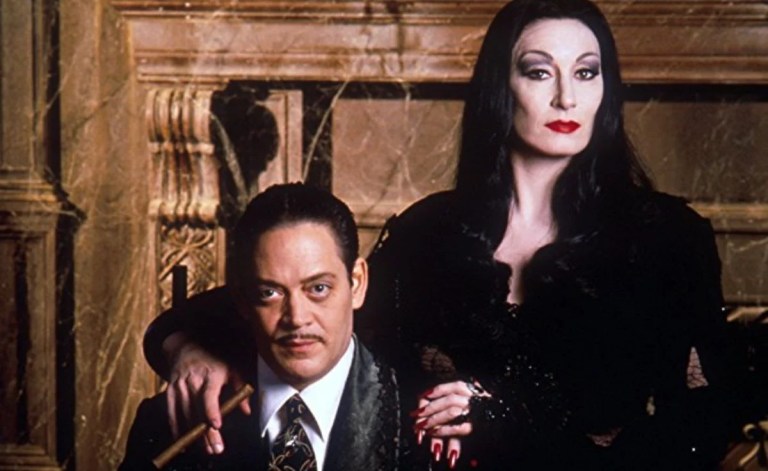 There are many versions of this beautifully goth family–including the upcoming Netflix original, Wednesday–but I'm suggesting what I consider to be the best. Nobody can hold a candle to Anjelica Huston's Morticia Addams and Raul Julia's Gomez Addams. And here's another one on the list starring Christina Ricci! It's fun, it's funny, and it has just the right amount of spooky to please everyone.
Watch The Addams Family on Paramount Plus.
Practical Magic (1998)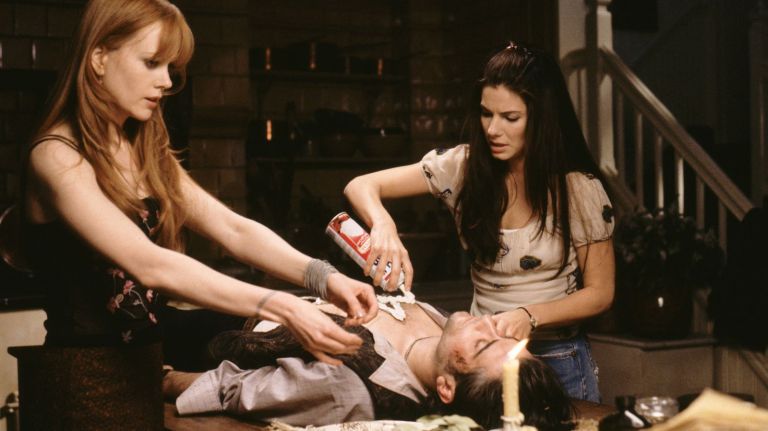 I don't care who you are. If you say you don't like Practical Magic, I'll assume you're pranking me. Sandra Bullock and Nicole Kidman play the witchy Owens sister as they overcome the bad men in their lives and the curse that keeps them from true love. It's literally a perfect movie, and ends with a bit of Halloween to bring the whole thing together. You'll never listen to "Lime in the Coconut" the same way again.
Watch Practical Magic on HBO Max.
Ghostbusters (1984)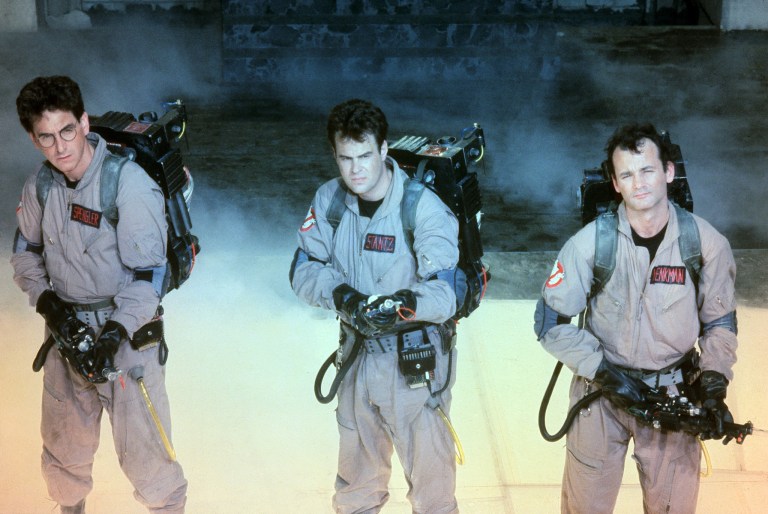 This is on everyone's Halloween movie list, and for good reason. It's hilarious, heartwarming, and it holds up almost 40 years later. I mean, there's a reason why they still make Ghostbusters movies today. But if you're going to watch any of them this Halloween, watch the original. And remember: Don't cross the streams. (Or maybe you should. Instructions unclear.)
Watch Ghostbusters on Hulu.
Twilight (2008)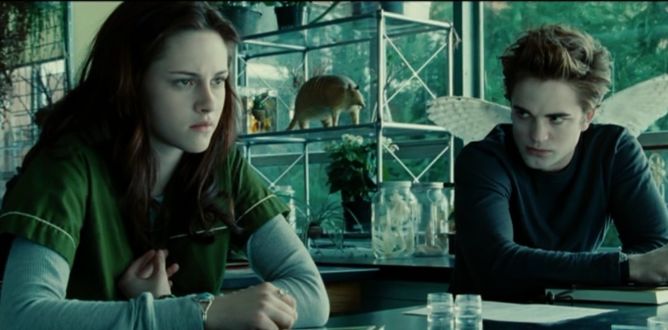 We can shit-talk the Twilight Saga all we want, but the first vampire romance in the series still slaps. Just admit it. Everyone can agree that baseball scene is peak cinema. Whether you're watching it because you can't get enough of the sexy romance, or because you consider it so bad it's good, this is a great one to add to your Halloween watchlist.
Watch Twilight on Peacock Premium.
Hocus Pocus 2 (2022)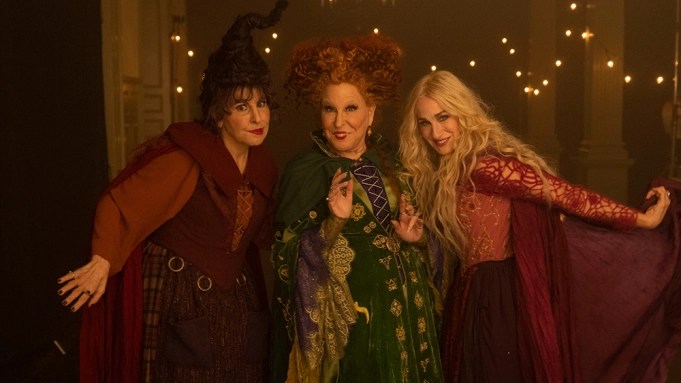 Okay, I'm cheating a little. Hocus Pocus 2 doesn't come out on Disney Plus until September 30th, but we're all waiting with our popcorn ready. The Sanderson Sisters are back, and the trailer makes it look like it's going to give the original a run for its money. Pair this with the original for an epic Halloween double-feature, witches.
Watch Hocus Pocus 2 on Disney Plus starting September 30th.
---
For a definitive guide to all the best halloween movies ever made, head over to Creepy Catalog. Or check out the Creepy Catalog guide to Netflix horror movies.