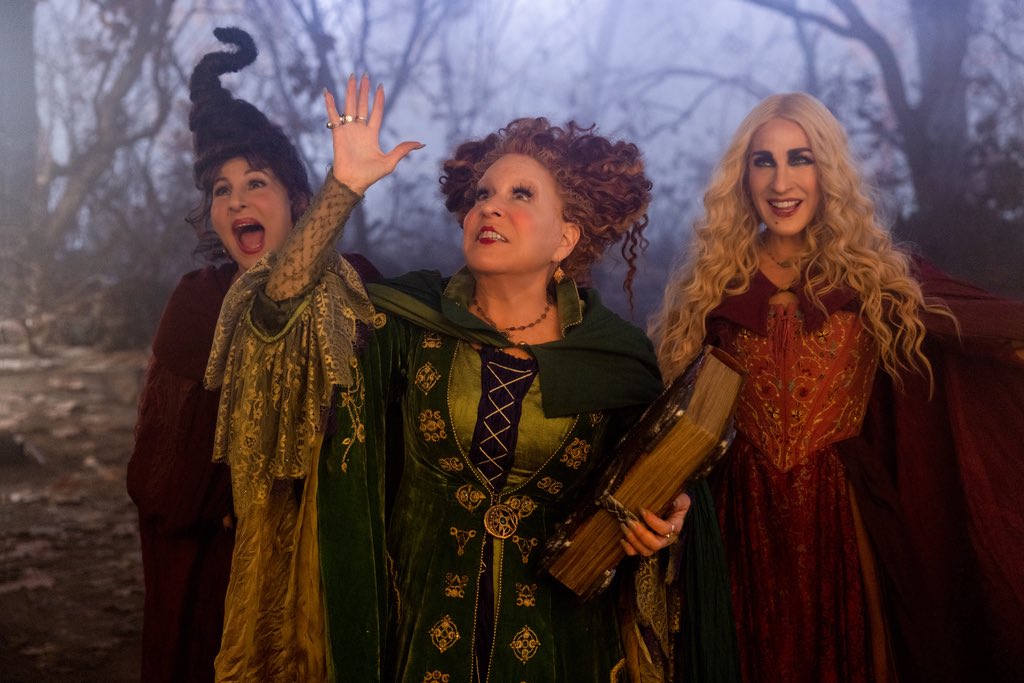 Sorry Haters: The 'Hocus Pocus 2' Trailer Actually Looks Rad As Hell
Hocus Pocus 2 / Disney Plus
When I heard they were making a sequel to everyone's favorite witchy '90s family movie, I was skeptical. Hocus Pocus (1993), now almost 30 years old, had that brightly colored '90s charm that might not translate to 2022. Plus, movie sequels are often absolutely terrible. Well, Disney Plus just released a trailer for Hocus Pocus 2, which comes out on their streaming platform on September 30th, 2022, and I rescind all my gripes. This movie looks stellar! Here's why:
The 'Girl Power' energy is immaculate.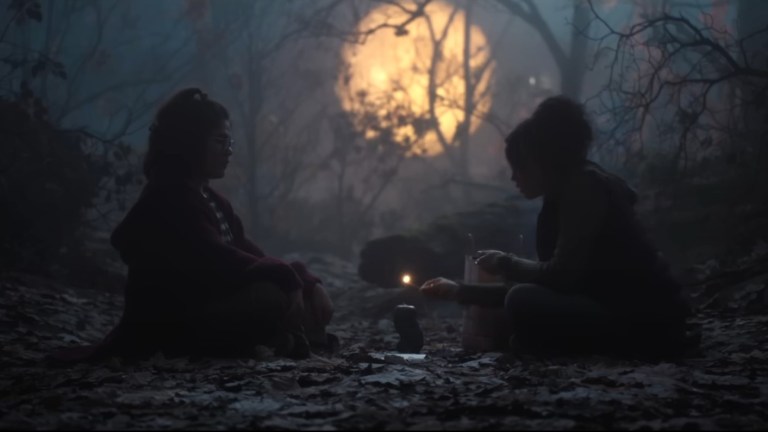 Rather than following around a simpering teen boy as he'll do anything for a kiss from his high school crush, Hocus Pocus 2's plot follows a couple teen girls as they have their own little witchy ceremony. We're talking black flame candle in the middle of a spooky forest with Tim Burton-esque gnarled tree limbs. It's almost as if they mashed in the other favorite '90s witch movie, The Craft. And really, who's complaining? Not me.
Speaking of which…
They aren't just rehashing the same storyline.
Hollywood loves to do the same thing over and over again, despite all of us collectively hating them for it. Disney could have totally done what every film studio does when they make a sequel: Rehash the same plot over again but with slightly different outfits or a more diverse cast. And they could have maybe gotten away with it for Hocus Pocus 2. After all, the kids who grew up with the movie are now more focused on mortgages and their paltry 401(k)s. Today's kids might be seeing this stuff with fresh eyes.
Still, there's no Max and Dani. There doesn't appear to be a Thackery Binx or friendly zombie Billy Butcherson. No high school crush or bully duo in sight, at least when it comes to the trailer. Fresh storyline? Yes, please.
The Witches are back!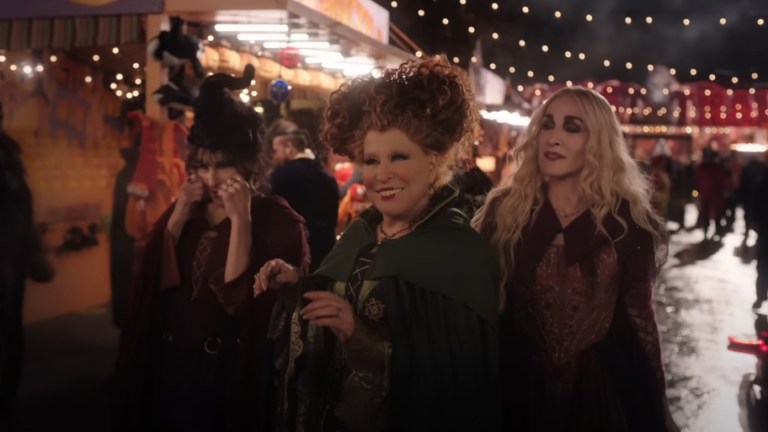 You can't have Hocus Pocus without the Sanderson sisters. It would have been a complete travesty without them. Or imagine if they would have cast new actors in the roles. Sacrilege!
But Bette Midler, Sarah Jessica Parker, and Kathy Najimy are back, and they look amazing. Clearly 30 years have been kind to these women. If you aren't excited to watch these all-stars fly around on some brooms (and maybe a Roomba for Najimy's Mary?), then you need to check yourself.
Here's the trailer, judge for yourself.
Before you get all fired up about this stuff, watch the trailer. It might just prove your moody film bro vibes wrong:
What do you think? Personally, I can't wait for September 30th. Let's usher in Spooky Season with a new classic and a bowlful of extra-sugary candy.