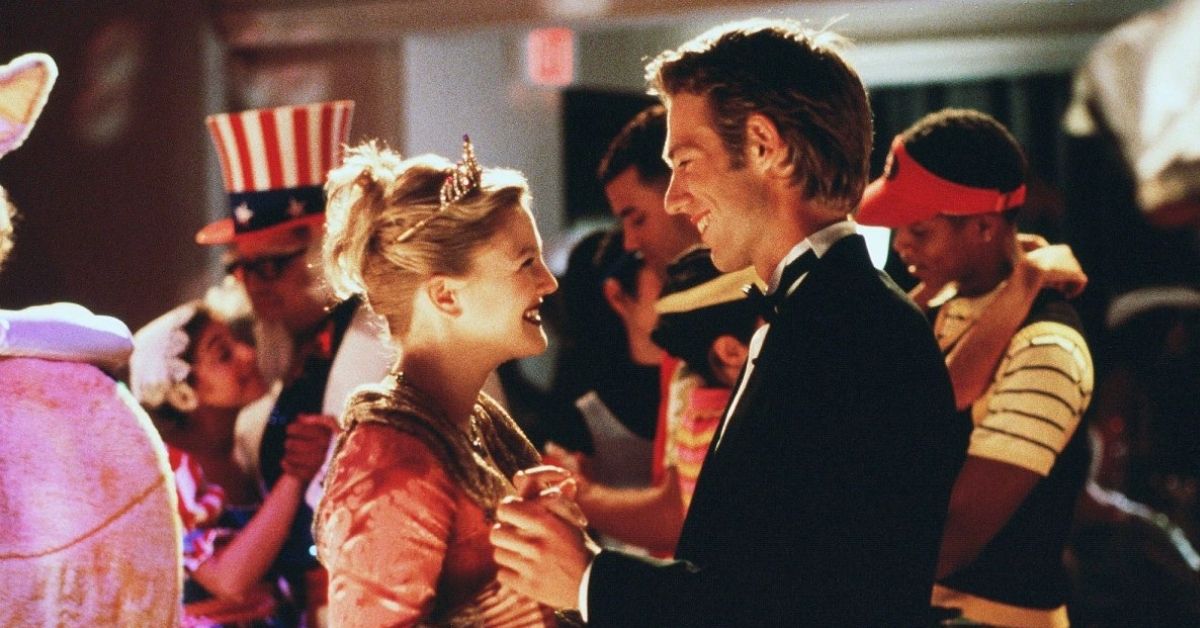 The 12 Best Romantic Comedies On Hulu You Can Watch Right Now
You get to Hulu and start scrolling through countless shows and movies and you don't land on anything. Your queue becomes a blur and you're paralyzed by indecision. If you're feeling some romantic vibes and want a good romantic comedy, I've narrowed down Hulu's list to the very best. There's something for everyone here, including the guys who insist they hate rom-coms. And if you'd rather watch your romantic comedy on Netflix instead, we have that list for you, too.
Never Been Kissed (1999)
Drew Barrymore's Josie Geller is working for a newspaper and she's just been given an assignment: Go undercover at her old high school to report on how the popular kids spend their time. The only problem? She was never popular. You don't get called "Josie Grossy" for years and come out unscathed. Add to that the fact she's never been properly kissed and she now has a major crush on her high school English teacher. Big yikes.
Love, Simon (2018)
If you loved the young adult novel Simon vs. The Homo Sapiens Agenda by Becky Albertalli, you'll love the film adaptation. Simon's dealing with the regular annoying high school experience with one added problem: He's gay and is afraid of people finding out. When he posts on the school's anonymous gossip site and starts emailing with another mysterious gay guy from school, he starts to finally come out of his shell. It's super sweet and a total must-watch. Hulu also started a spin-off series called Love, Victor–check it out if you love the movie.
Plus One (2019)
Here's a lesser-known gem you'll love. Two best friends (totally platonic, they swear) decide to be each other's plus ones for the wedding season. That way they can be single but not have to deal with the awkward conversations if they end up at an event alone. The chemistry between the pair is reason enough to watch this one. You might also not look at golf courses the same way again.
New Year's Eve (2011)
First we had Love Actually, then Hollywood's take on the format, Valentine's Day. From the makers of the latter, 2011 brought us New Year's Eve. Follow a bunch of different interweaving storylines as each character tries to have the best New Year's Eve celebration possible. As is usually the case with these movies, this one's stacked with A-list actors, including Robert De Niro, Halle Berry, and Zac Efron.
The Holiday (2006)
This Christmas romance is damn-near perfect. Kate Winslet and Cameron Diaz swap homes and each grow as people and fall in love at the same time. You have the classic falling-too-fast storyline between Diaz and Jude Law. For the slow-burn friends-to-lovers, there's Winslet and Jack Black. Best of all, you can still learn a lot from The Holiday even though it's over 15 years old.
She's Out Of My League (2010)
Kirk, played by Jay Baruchel, ends up falling for the beautiful Molly. But rather than it not being reciprocated, Molly likes him back. Still, he can't accept it, feeling like she's way out of his league. This is a great one to watch if you get caught up in feeling like you aren't good enough. Can we all just agree that "leagues" aren't a thing?
The Princess Bride (1987)
Trying to convince the guy in your life to watch a romance with you? He'll always be down for this classic. Whether you're here for the sweet romance between Buttercup and Westley or love the comedy powerhouses that are Inigo, Vizzini, and Fezzik, you'll find something to love about The Princess Bride. If you don't already quote the hell out of this movie, you will soon. "As you wish."
La La Land (2016)
When you want a musical with your rom-com, there's always La La Land. Sure, this one gets dramatic, but it's still a stellar choice. Emma Stone and Ryan Gosling shine as a couple who fall in love while striving to be a successful actress and a club-owning jazz musician. Just skip this one if you currently can't handle a less-than-perfect ending for the couple.
Happiest Season (2020)
Harper asks her girlfriend Abby to come home with her for the holidays, but with one caveat: They have to pretend that they're roommates. Harper isn't out yet, and it would mean them both living a lie. Happiest Season deals with the tough stuff right along with the comedic relief. Watch this Hulu Original for great performances by Kristen Stewart and Dan Levy.
500 Days of Summer (2009)
The classic indie rom-com featuring a manic pixie dream girl, 500 Days of Summer is all about what happens when you fall in love with the idea of someone, and not them as they really are. There are great performances by Zooey Deschanel and Joseph Gordon-Levitt, as well as a fun musical number that gives La La Land a run for its money.
Love and Monsters (2020)
Joel is in love with Aimee. Everything is perfect. That is, until the monster uprising that wipes out most of the human population. While Joel, played by Dylan O'Brien, has to fight to survive, he still can't help spending his time looking for Aimee across the wasteland. If you want action and adventure with your rom-com, here you go. Still on the fence? Love and Monsters has a 94% Rotten Tomatoes rating.
The Age of Adaline (2015)
Real talk: The Age of Adaline is more romantic drama than rom-com. Still, it's an absolute must-watch, so I had to include it. Adaline gets in an accident and from then on, she doesn't age. She watches as everyone around her gets older, yet she stays the same. That doesn't stop her from falling in epic love, even if she tries hard to avoid the heartbreak. If you love Blake Lively, this is the epitome.