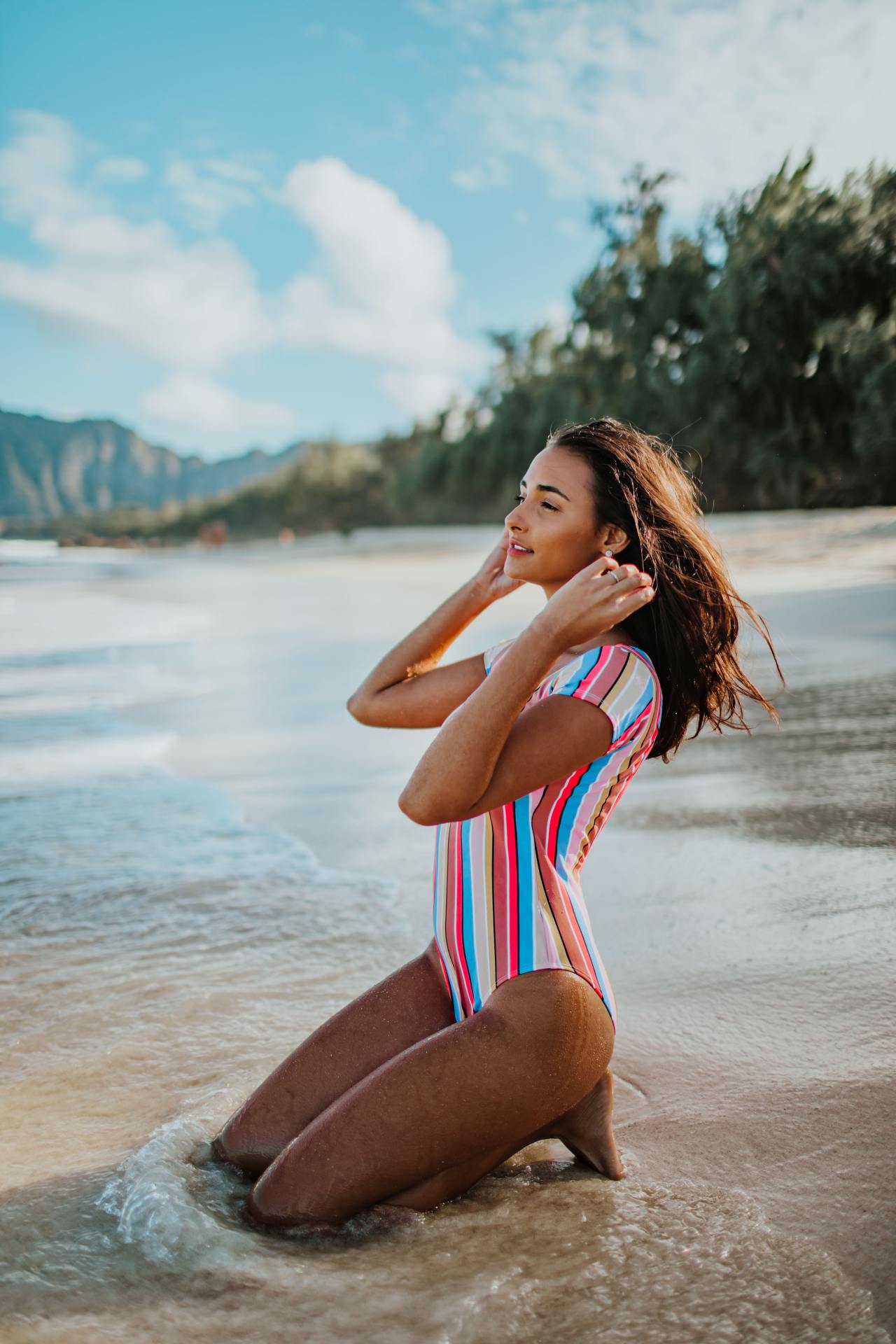 What Each Zodiac Sign Can Expect From The Full Moon In Libra
On April 16th, the full moon will transition into the sign of Libra. While new moons reflect the energy of the sign we are currently in, the full moon is always in the sign's opposite, which can help refocus our priorities and keep us balanced, in a sense. Speaking of balance, Libra is the sign of harmony, often associated with equalizing the scales and keeping the peace. We've been in the sign of Aries over the last few weeks, which tends to carry a certain "me first" energy—one that is, of course, necessary and helpful in its own way and helps us set much-needed boundaries to go after what we want. It's the energizing start to the zodiac season. Libra, on the other hand, is focused more on others. It asks us to take into consideration the people we are connected to, especially our partners. It shifts our focus from "what do I need?" to "what do they need, and how can I help?" 
The full moon itself often signals completion, as well as a time to let things go. At times it can mark an ending to a story, or even just a chapter. With the Full Moon in the Venus-ruled sign of Libra, it makes sense that our focus will also incorporate beauty as well as harmony. Take a look at what you can expect from your sign below.
Aries
This has been your season, Aries, but it's time to take a step back and look around at the people you love. You've been focusing on yourself—which isn't a bad thing! But it's a good time to check in with your people and see what's been on their minds. You're always going to be a better version of yourself when you connect with those you love, and this is a good time to remember that.
Taurus
With the full moon lighting up your health sector, this can be a great time to reassess your current habits and what they are doing for you. Be gentle with yourself, but that doesn't mean you shouldn't sort through some things. You're likely going to have some serious realizations about how you view yourself that will be quite the game-changer.
Gemini
Your romance sector has a spotlight during the full moon, and with it being in Libra, the sign of partnership, it's even better! This can be a great time to go out on a date, touch base with someone you've been crushing on, or just put yourself out there in general. You've been working yourself; you deserve this. 
Cancer
Your home sector is getting some love this full moon, which resonates well with you. Whether you want to add some new beauty to your home via a decorating refresh, or you need to sort out some tension in your home, this is the boost you need to see it through.
Leo
Your house of communication is pulling your attention at the moment, and you should listen to it. As a sign well acquainted in caring for yourself, this season in your fellow fire sign of Aries has pushed you to focus on what you need. But this full moon is opening up the lines of communication between you and the people you're closely connected with—it's time to sit back and listen to effectively resolve any tension.
Virgo
The full moon showing up in your house of money has you realizing you need to balance your budget a bit. While it's more than okay to treat yourself, it's time to break out the spreadsheets and reorganize. This could also be a time of seeing a project you've been working towards (that could bring you a little extra cash) coming to fruition—so take a moment to enjoy it before jumping right into the next phase.
Libra
The full moon is shining in your first house, Libra, which is giving you permission to voice your own needs and desires without feeling like a burden to your loved ones. It also gives you the moment you need to use your voice and figure out what's important to you, which may result in a powerful yet emotional experience. 
Scorpio
Your house of spirituality is calling your name, whether you want it to or not. Things you've been hiding, or that have been hidden from you, likely will come to light. It's easy to blow past certain signs and overlook things, but this Full Moon isn't having any of that. Keep your mind open to things you may have dismissed before, because you never know where it might take you.
Sagittarius
This moon will be transiting your house of friendship, which points to some intriguing possibilities for you. If you've been working on solidifying/reconnecting with some particular friends, then you're getting the perfect opportunity to see those through. You may also find the solution to some of your issues that may come in the form of listening to/chatting with a friend, giving you a brand new perspective.
Capricorn
Per usual, you've been buried in work, but Libra full moon is asking you to emphasize the balance in work/life balance. This doesn't mean you have to pull a full stop on your work hustle—you've been working towards some pretty exciting goals that you're coming to the end of. Just remember you need a break, and this Full Moon can help you tow that line a little better than you have been.
Aquarius
Your house of travel, philosophy, and adventure will be getting some love during this transit, and it has you itching to finally pursue a course you've wanted to take for a long time—the reality is, you've already been on this journey for a long time in small ways, whether you realize it or not. This Full Moon is illuminating some things you may have already known in your heart but is asking you to open up your mind and step out of your comfort zone to finally see it through.
Pisces
This full moon is transiting your house of intimacy—which means your emotions will likely be more exposed than usual. You've been seeking a deeper connection, and this weekend gives you the opportunity you've hoped for. Having a genuine conversation with your partner can finally bring you to the place you've been longing to be, but it won't come without honesty and some serious vulnerability. Be gentle with yourself, and with others.