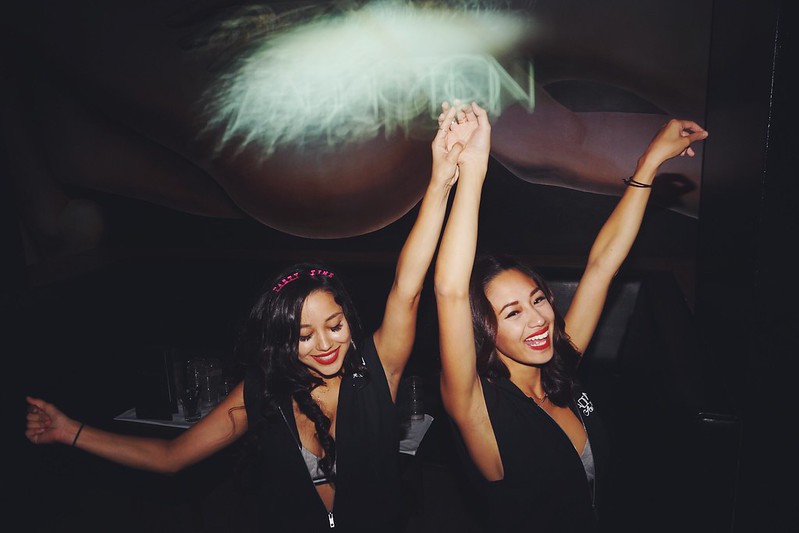 4 Zodiacs Who Are Most Likely To Find Love On The Dance Floor
You could find love anywhere this summer — on the beach, at a bar, on vacation, or even out on the dance floor. Of course, certain zodiacs are more likely to make friends (and lovers) while out dancing than others. Here are some zodiacs who are most likely to find love on the dance floor:
Aries aren't shy about getting out there and having fun. When there's music playing, they will jump right on the dance floor, even if no one else they know is willing to join them. They aren't afraid to make a fool of themselves because they couldn't care less what anyone else thinks. Plus, since they're such social butterflies, they can make friends anywhere. They won't hesitate to start dancing with someone they've never met before because they are adventurous, spontaneous, and always up for having a good time. There's a good chance they'll find love on the dance floor because while they're there, they look carefree and fun. The perfect catch.
Leo, you aren't afraid to admit you love being the center of attention. There's nothing you enjoy more than performing, whether that means jumping on stage to sing karaoke or dancing around to your favorite music. Since you're confident enough to be the first one (and the last one) on the dance floor, people are drawn to you. You encourage everyone else around you to have fun, just by showing them how much fun you're having yourself. There's a good chance you'll find love on the dance floor because no one can ignore you when you're up there. All eyes are on you.
You appreciate good music — and get along great with people who share your taste in music. There's a good chance you'll find love on the dance floor because if someone likes the same artists and bands as you do, you're already going to have plenty to discuss. It's much easier to come up with conversation starters when you're dancing because you have something in common from the start. You're compatible in at least one way. Although it might surprise most people, you're much more comfortable meeting people on the dance floor than approaching them at a bar or out in the real world where getting turned down feels like a much bigger deal.
You love meeting new people. It doesn't matter where you are. You're always looking to form new connections. There's a good chance you'll find love on the dance floor this summer because you are energetic and passionate. When your favorite music comes on, there's no stopping you. You're going to start dancing around, no matter who is watching. Even though you might not consider yourself the best dancer, for some reason, you feel your most confident when you're moving to the music. When you can get lost in what you're doing and enjoy the present instead of worrying about what might happen tomorrow. It's when you're your most carefree and open, which is incredibly attractive.