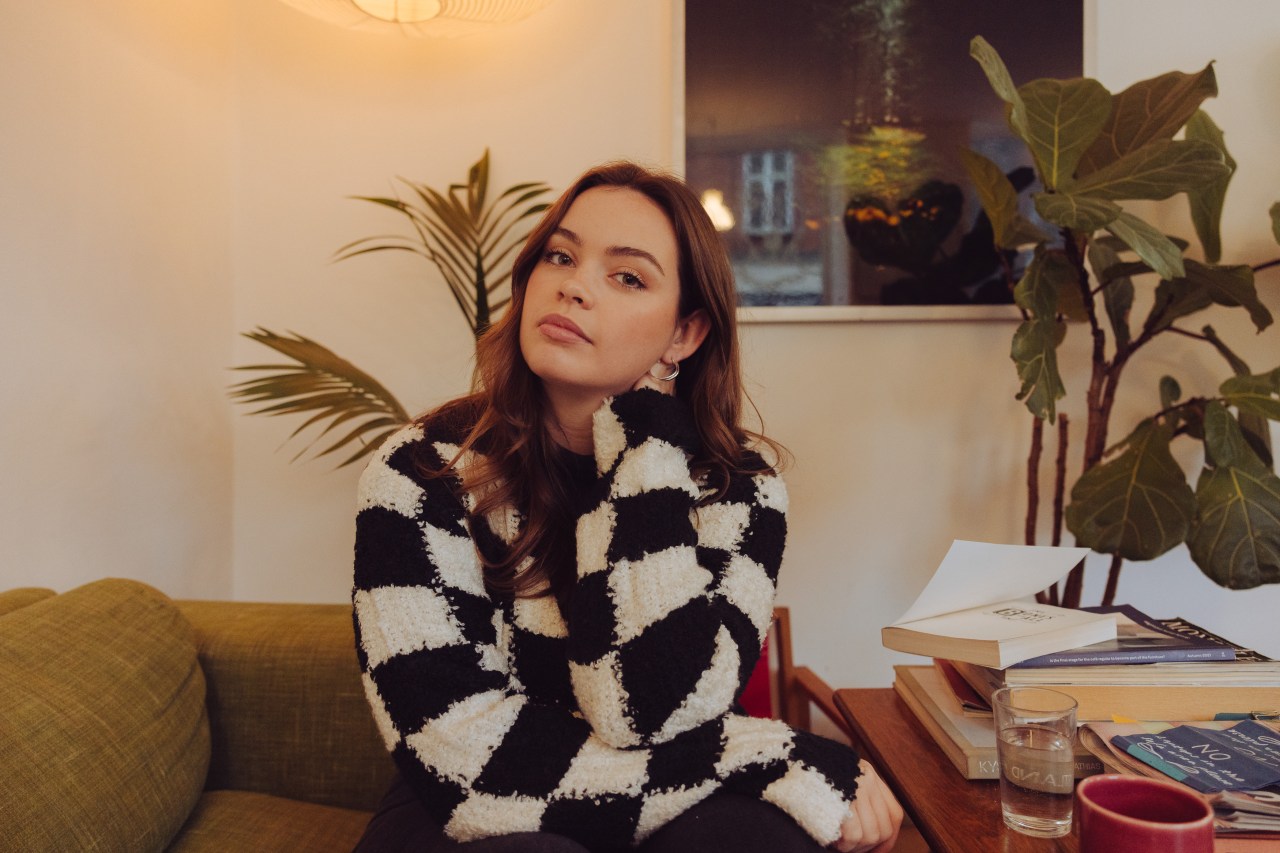 Updated on
A Tarot Reader Predicts What Every Zodiac Can Expect This February
Aries
Your card: Ace of Wands
This is your month to be passionate, confident, and bold. February is full of potential for you, whether that's in your work or your love life—whatever it is, it's important that you follow your heart here. You're not the time to hesitate when you want something, and now certainly isn't the time to start. Go after the things you want—there are beautiful things waiting for you ahead.
Taurus
Your card: Queen of Pentacles
This will be a month full of abundance, Taurus—so it's important that you take all of this beautiful energy and share it with those you love. You're finally feeling stable and sure of yourself, and now you're given the chance to be the nurturer for those who rely on you. This February, you're going to be making others feel loved, cared for, and seen—and you'll feel all the better for it.
Gemini
Your card: Ace of Cups
Your cup is overflowing this month, Gemini, so please, allow yourself to enjoy it fully. You are feeling loved and ready to give it to those around you, whether it's your friends and family or a specific person that you're ready to move forward with. Leave your heart wide open for those who want to make a home of it—because while this kind of vulnerability can be terrifying, it's also so, so worth it.
Cancer
Your card: Page of Pentacles
This month is full of opportunity for you, Cancer—so be open to these new beginnings. It's time to dream big while also focusing on the practicalities, because it can be easy for you to get carried away by your hopes and forget that decisive (and pragmatic!) action is just as important here. February is about setting up the blueprint for your future endeavors, so use this energy wisely.
Leo
Your card: Seven of Cups
You have a lot of choices to make this month, Leo, and while you're not usually the indecisive type, you might find yourself overwhelmed with all the possibilities. While you thrive when presented with new opportunities, you may soon realize that not everything is what it seems and that what you thought you wanted no longer feels like the right plan of action. Use February to really think about the things you want, not just in the moment but also in the future. And once you make a decision, commit to it.
Virgo
Your card: Seven of Pentacles
This is the time to roll up your sleeves and put in the work, Virgo—not that you've ever been afraid to get your hands dirty to get things done. You more than anyone else understand the importance of planning ahead and how the work you do now can influence the future. It may not be easy, but just know that it's worth it.
Libra
Your card: The Devil
This month, it's important that you pay attention to any habits, patterns, or relationships that might be negatively impacting you, Libra. You have a tendency to give the best of yourself to those who don't deserve it and allow yourself to remain stuck in situations that drain your energy—or sometimes allow yourself to be stuck in those situations because the short-term gratification seems to outweigh the long-term consequences. But it's important to remind yourself that you have the power here, that you can walk away from anything that isn't serving you and that you hold the key to your own freedom.
Scorpio
Your card: Two of Pentacles
You have a lot going on right now, Scorpio, which might make this month feel a bit like a balancing act. You're certainly good at juggling everything you have to, but that doesn't mean that it's not important to know when to step back and let yourself breathe. This is a great time to work on prioritizing what's most important to you and figuring out the aspects of your life you can let slip, if just a little bit. Remember, your mental health matters just as much as anything else in your life, so save some of that energy just for yourself.
Sagittarius
Your card: Queen of Wands
You're going into February feeling strong and courageous—as you absolutely should, Sagittarius. Your energy is on fire, and because of that you can take on any challenge that comes your way and win over any opponent. Let your inspiration and determination guide you this month, and never be afraid to let your light shine, because it just might be the thing that allows others to see the path forward just as clearly as you do.
Capricorn
Your card: King of Pentacles
You're in a secure position this month, Capricorn—you've worked hard to get to where you are and you're finally reaping the fruits of your labor. You're letting your confidence and ambition take the wheel, and in doing so, you're ensuring your success. This is a powerful energy, so don't be afraid to lean into it and continue to build toward the future you've been dreaming of.
Aquarius
Your card: The Lovers
The Lovers can be a great card for relationships, but it's also a very auspicious sign for harmony all around. Whether you're falling in love with someone else or falling in love with your life, you have a choice to make this month, Aquarius—will you choose to honor yourself and your feelings? Or will you stray from this path and let others' opinions and beliefs get in your way? Remember that authenticity is vital, not just in love but in living a life you can be proud of.
Pisces
Your card: Ace of Pentacles
February is bringing in opportunities for you, Pisces, but it's important that you keep yourself open to these new beginnings. You have to be ready to put in the work, to step forward to accept what's coming toward you and then plant the seeds to your success. This energy is ready to bring abundance into your life, whether that means wealth, happiness, fulfillment, or love—so don't let it pass you by.