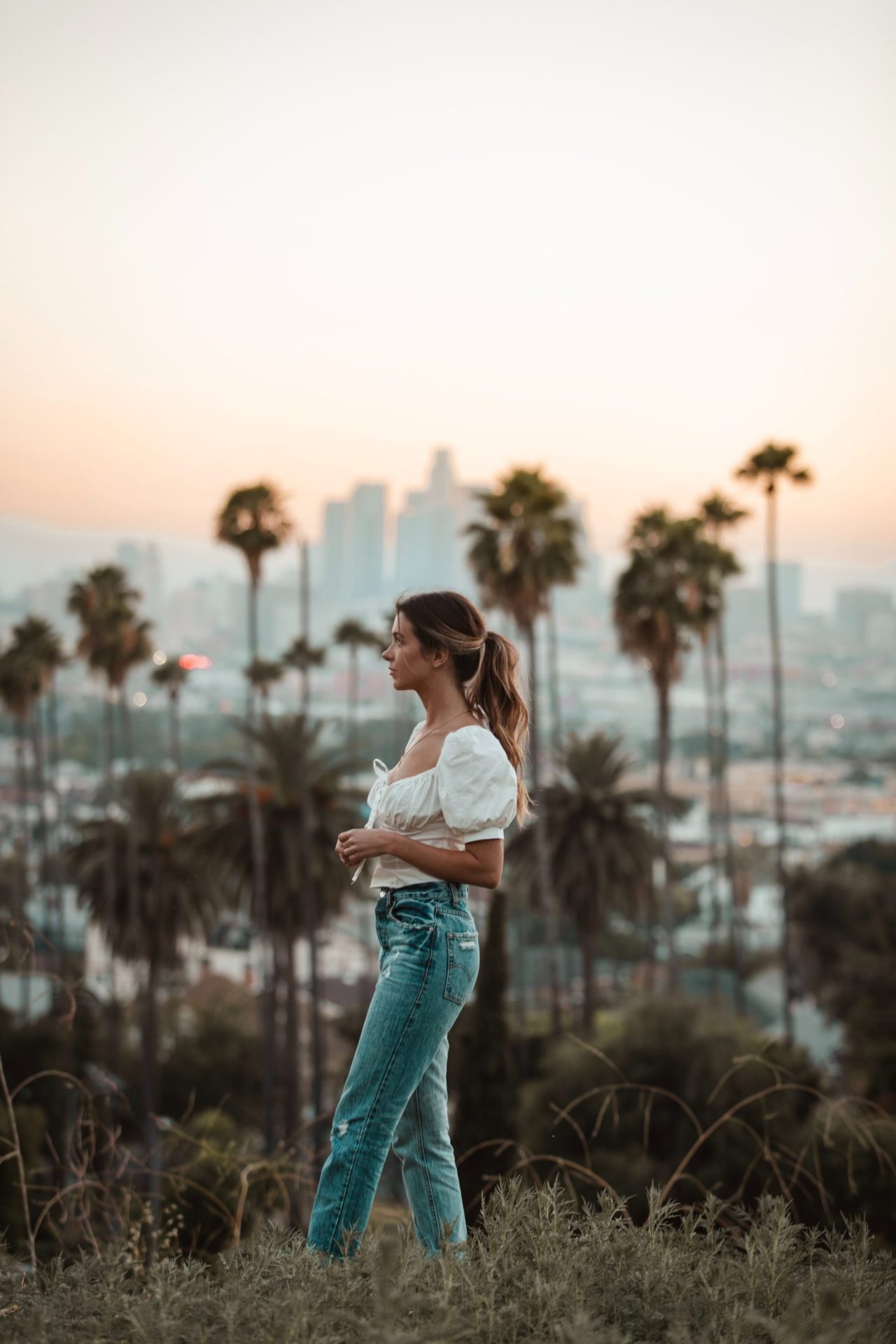 Updated on
Here's What Each Zodiac Sign Can Expect From 2021's Venus In Sagittarius
Venus will enter the sign of Sagittarius on October 7th and will remain in that sign until November 5th. During this transit, we will experience that inspiring energy that only fire signs can gift us. Venus here will make us tap into our adventurous side, and we can anticipate moments of bursting confidence. Fire signs will enjoy this transit, as it can feel like an awakening or a break from all the Earth and Air signs currently in the sky. As Mercury retrograde has started in full force, await to see some people from the past making their way into your lives. However, Venus also brings good opportunities to meet new people or just find what makes us passionate. See how this lovely transit will be impacting your rising, sun, and moon sign.
Aries
Prepare to be inspired, feel loved, and expect a burst of confidence will be well on its way when this transit begins. Venus in Sagittarius will make you feel like a voyager, and you will want to add some adventure and excitement into your life. Friends you make during this time can have a positive impact on your philosophy.
Taurus
Diving into your subconscious will seem a lot easier, thanks to Venus in Sagittarius. If you have been feeling down, this transit can boost your spirits and motivate you, even if it's just for a little while. Set your sights on new methods of healing and connecting with hobbies that can bring you calm and serenity for the next month.
Gemini
One of the things Venus can have you focusing on during this time is your relationships. Mercury Retrograde might bring someone from the past back, and this can serve as a way to heal from the effects of a relationship that went sour. This is also your time to feel empowered and truly value your independent side.
Cancer
There could be feelings of tension as Venus in Sagittarius brings some issues to light you might have had with others. During this transit, communication will be your best ally. Listen to people and try to understand their perspectives. Venus gives you the charm and luck to smooth things out with dignity and grace.
Leo
As a fire sign, Venus in Sagittarius brings you luck and excitement. It is the type of energy you have been longing for and Venus will not fail you. During this time, you can feel a lot more confident, and the energies of Saturn might feel more compatible with the lessons Venus will bring you. It can make your relationships flow smoother and you can feel more committed to a romantic partner. Single Leos can have opportunities to meet new people during this transit.
Virgo
Comfort and pleasant moments are ready for you as Venus enters the sign of Sagittarius. This transit will make you obsessed with bringing peace and a calming environment to your home. Interior décor could be one of your new projects for now. Venus can also allow you to be in harmony if there are any tensions with relatives. Now is your time to make peace.
Libra
Exploring now will seem very exciting to you as Venus in Sagittarius gets you to check out your favorite library or bookstore. This transit will be favorable for those who are still in school or if you are trying to brainstorm some projects for work. Venus has you working effectively in groups, building the confidence of your peers, and it will inspire you to pursue what makes you happy.
Scorpio
Money comes to mind as Venus enters Sagittarius, allowing you to either save or spend. It is a time to be a lot more cautious and detail-oriented with your finances, but it seems that the positive aspects of Saturn can get you right on track. Venus allows you to evaluate your worth and the dynamic you might have with a romantic partner.
Sagittarius
Venus in your sign will bring luck and joy during this time. You will see quite the improvement in your romantic life as your self-confidence radiates and others take notice. One of the benefits of this transit will be settling tension with others and creating more peaceful moments in your environment.
Capricorn
Lots of moments are on the way that will involve healing and self-care. Venus makes you feel more confident now as you begin to appreciate what you have to offer. It is a time, especially with the Mercury retrograde, where the past might take on a greater role. Remember to heal and let go.
Aquarius
What a wonderful time you will have when Venus enters Sagittarius. Thanks to the retrograde, you can reach out to others and catch up. Spending time with loved ones becomes very important during this transit, and you will also be able to meet many interesting people that can challenge your philosophy. Single Aquarius folks can find potential romance through friends.
Pisces
This transit can create good relationships between colleagues or classmates. Venus makes you charming and a role model for others. The only setback is that you might feel like slacking off a bit. Remember to keep your head in the game and finish those projects carefully. You wouldn't want to repeat and redo them due to the Mercury retrograde.