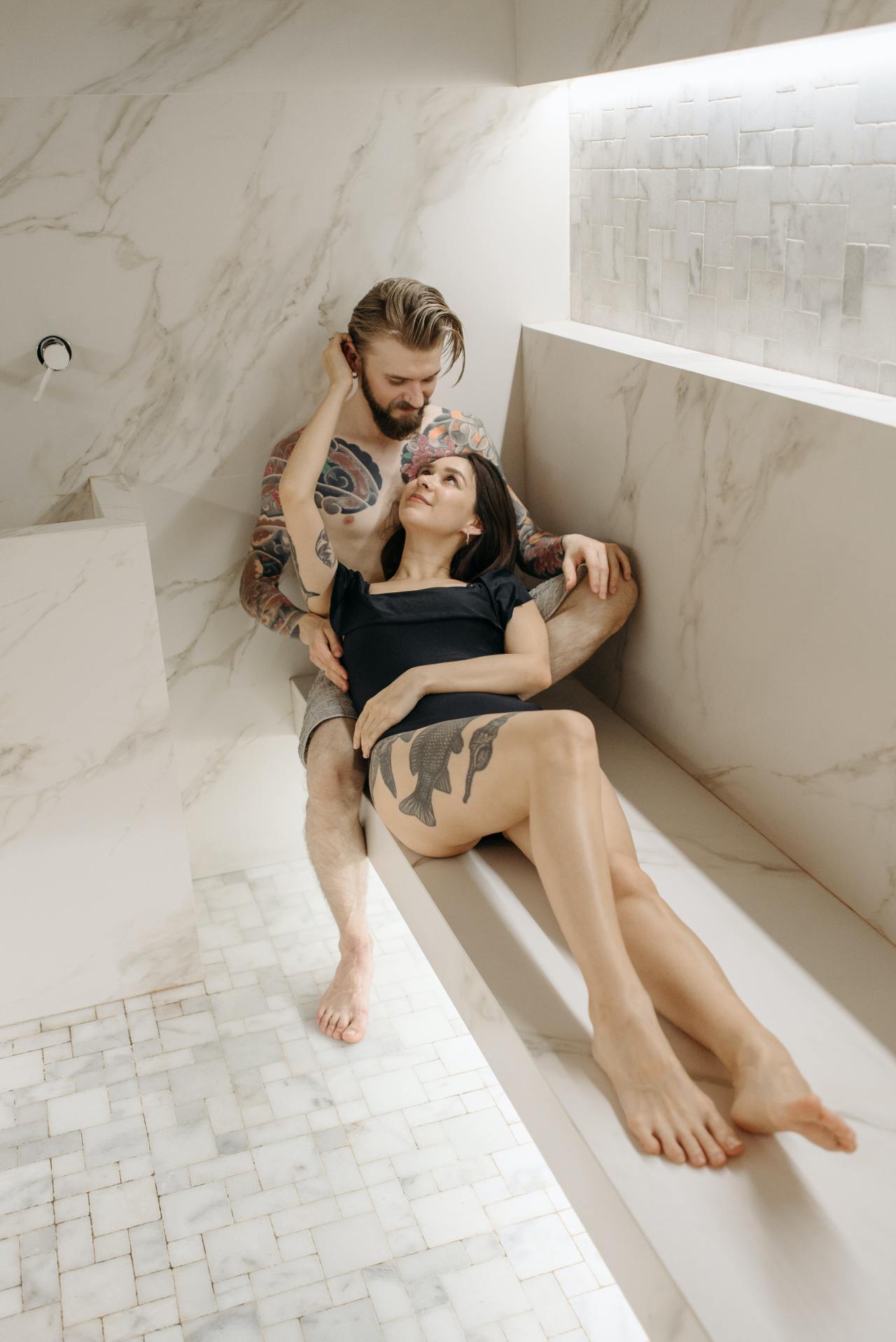 The Ultimate Summer 2023 Zodiac Gift Guide For Every Sign
Aries: Personalized Fitness Gear
Aries has an unparalleled energy and enthusiasm for life. Born under the symbol of the Ram, their competitive nature and love for physical challenges are one-of-a-kind. A curated set of personalized fitness gear is the ideal present to fuel Aries' relentless pursuit of action and adventure. Aries will definitely appreciate the thoughtful (and practical) support in helping them be the best of the best in whatever sport they choose. Let Aries know that their energetic self is seen, appreciated, and celebrated.
Taurus: Luxurious Spa Voucher
Taurus, synonymous with earthy elegance, loves all things luxurious. They tend to cherish moments of calm and relaxation – and they definitely don't mind a little pampering here and there. A deluxe spa voucher is a gift Taurus would love – an opportunity for them to bask in tranquility and take a much-needed second to relax. A gift like this shows that you understand their need for comfort, and they'll appreciate the chance to bring some peace into their life.
Gemini: Annotated Book
Gemini thrives on constant learning and sharing of knowledge. Why not gift them the best of both worlds by annotating a favorite book of yours for them? They'll certainly enjoy the opportunity to enjoy whatever story you recommend, and personalizing it for them by sharing your thoughts and highlighting your favorite moments will make it extra meaningful. Gemini appreciates the opportunity to talk about the things they love just as much as they enjoy actually doing them, and this gift will give them the perfect opportunity to do both with you.
Cancer: Handmade Photobook
Cancer, the nostalgic nurturer of the zodiac, values sentimentality and has an inherent need to connect deeply with those they love. A handmade photobook or scrapbook, crafted with pictures and mementos that reflect cherished memories, is a touching and personal gift for them. It honors their deeply-rooted love for family, their respect for the past, and their ability to find beauty in the bonds they cultivate. 
Leo: Personal Style Consultation
Leo, charismatic as ever, always appreciates the chance to stand in the spotlight for a moment or two. A personal style consultation is both a practical and attention-grabbing gift for someone like Leo. The opportunity to refine their unique style and express themselves through a new style is a unique gift they won't forget. Plus, there are plenty of options Leo might like – a color consultation, wardrobe restyling, or a total fashion makeover. Leos are born to stand out, and this gift will allow them to do just that.
Virgo: Gourmet Cooking Class
Virgo, the analytical artisan of the zodiac, has a seriously commendable attention to detail. A gourmet cooking class will not only cater to their need for precision and skill-building but also provides an avenue for their creativity. The enjoyment they'll get from mastering complex recipes and creating the perfect dish will ensure they have fun while also putting their perfectionism to use. This gift will resonate with Virgo's methodical approach to life and their desire to nurture those around them with carefully crafted recipes.
Libra: Exclusive Art Membership
Libra, as the refined aesthete of the zodiac, has a serious appreciation for harmony and balance in all ways of life. An exclusive membership to an esteemed art society or museum would capture their essence perfectly. You could gift them access to special exhibitions, talks with popular artists, and high-profile art events. This will allow Libra to nurture their artistic inclination while also giving them a chance to spend some time out on the town. A gift like this recognizes their innate sophistication and their keen eye for artistic detail.
Scorpio: Murder Mystery Box
Scorpio, the intuitive investigator of the zodiac, tends to have a passion for mystery. Why not let them play detective for a day by gifting them their very own murder mystery box to solve? Whether you're looking to create a valuable connection with Scorpio by playing through the story with them or just want to let them go off on their own, they'll certainly appreciate the thought you put into letting them live their own adventure. Scorpio might just impress you with their quick thinking and intuition – they'll catch the culprit in no time.
Sagittarius the Archer has a deep longing for freedom and exploration. A personalized gift that allows them to remember the adventures they cherish will be the most meaningful gift for them. Don't forget to customize their journal to fit their needs; Sagittarius may love to receive a hiking logbook to record wilderness adventures, a bullet journal for travel planning, or a blank journal to paint or write their favorite memories in. Your gift will allow them to relive the adventures they've had while also inspiring them to plan new ones, and they'll certainly be grateful for that!
Capricorn: Luxury Work Supplies 
Capricorns are known for their dedication to their careers and personal aspirations. They'll always appreciate the opportunity to better their productivity with a practical gift. But don't just get them any old office supplies! Consider custom letter paper with fancy bordering and matching envelopes, luxury pens, colorful notebooks, and sticky notes with cute designs. Anything from the most pigmented brand of special-order highlighters to a full shopping haul of luxury desk supplies would be perfect for Capricorn – just make sure you go above and beyond in gifting them the supplies that show them you know them well and truly care.
Aquarius: Custom-Made Star Map
Aquarius is known to be forward-thinking and inventive, but their appreciation for the cosmos isn't as often mentioned. Aquarius is likely to enjoy astronomy more than most, though; they'll definitely appreciate a personalized star map of the night sky on a date that is meaningful to them. Even though tech-obsessed Aquarius is constantly working on their next big idea, that doesn't mean they don't need creative inspiration; they'll be grateful for a thoughtful piece of astronomy artwork they'll be able to look to for guidance. 
Pisces, the intuitive dreamer of the zodiac, is both sensitive and mystical. Their creative side will appreciate a good poem here and there, especially if you customize a few poems just for them. Don't worry, you don't need to be a poet yourself to get them a book they'll enjoy – plenty of poetry writers are waiting for you to request a poem or two on a subject the Pisces in your life will love. Whether you give them a book full of poems entirely unique to them or only focus on one or two originals, they'll appreciate your creativity and thoughtfulness. Your gift will serve as a major inspiration for Pisces' future artistic pursuits.