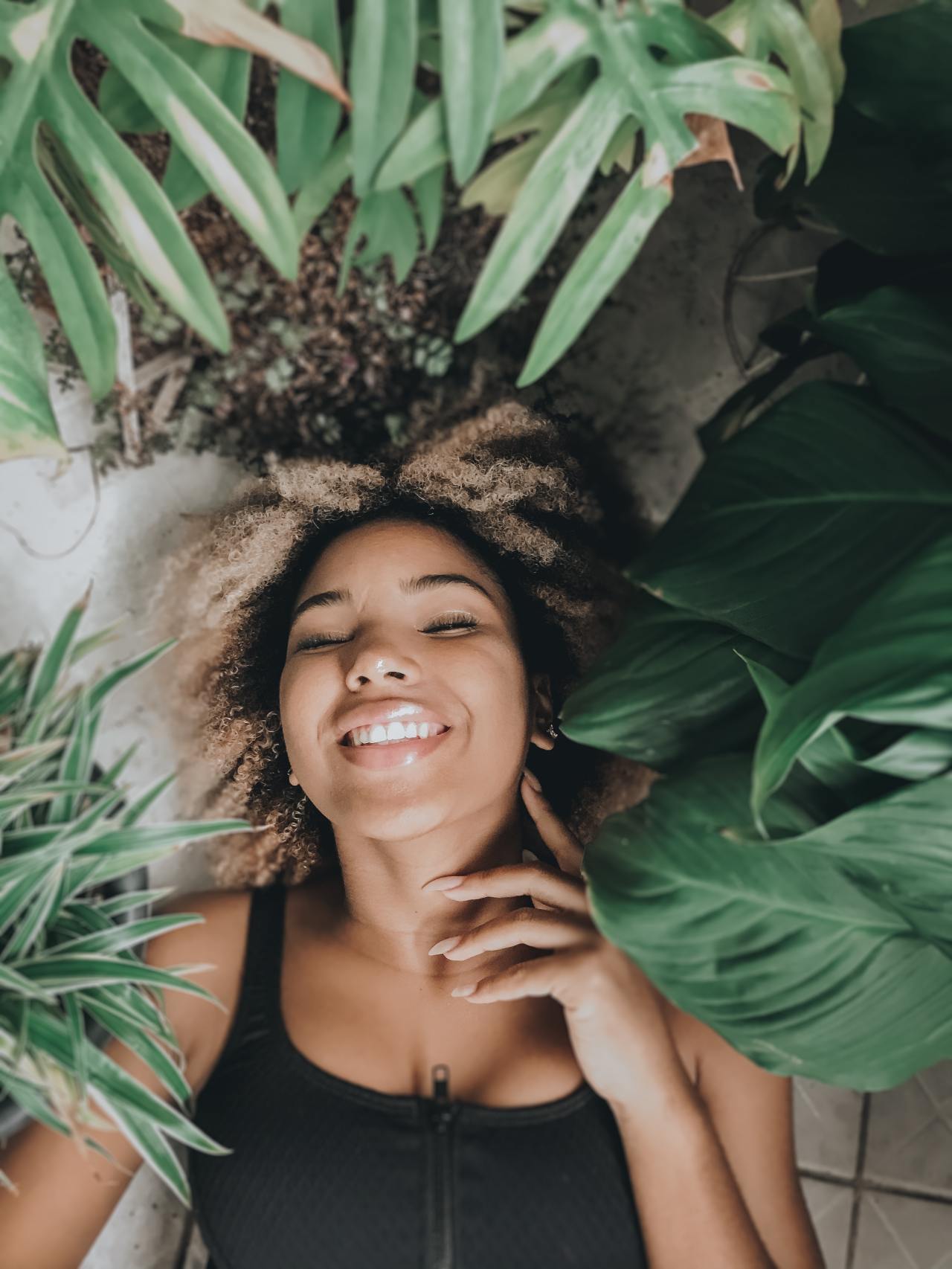 What Each Zodiac Sign Can Expect This Taurus Season
As we move from energetic, spirited Aries into down-to-earth sign Taurus, it can feel tempting to believe you will receive a much-needed break. Unfortunately, that isn't the case for some—despite its usual grounded nature, Taurus is bringing a bit of chaos into our lives this Spring.
On April 30th, the New Moon will appear in Taurus, along with the first (partial) Solar Eclipse of the year. Mercury is also shifting into Gemini (its home sign) on April 29th—only to go into Retrograde on May 15th, leaving room for the planet of communication to have some serious struggles. Additionally, the Full Moon will occur in Taurus' sister sign of Scorpio, paired with the year's first Lunar Eclipse—so be prepared for some intense introspection and emotional release during these next few weeks.
Check out your sign below to see what you can expect from this Taurus season (and don't forget to check both your Sun and Rising signs!)
Aries
Yes, I know it's hard to let go of your season, but don't fret too much, Aries. You still have some planets moving into your sign this season, which will be helpful for you during all the chaos occurring during the Taurus season. The New Moon and Partial Solar Eclipse in Taurus shine some light on your finances and new ways to manage/improve them. The Full Moon and Lunar Eclipse on Scorpio may not bring you to your knees like some other signs, which is great. The other side of that coin is that you will be in contact with some people struggling and needing some time to sort themselves out, which could leave you feeling a bit impatient. Hold space for your friends and loved ones during the time, especially if they have a water or earth sign—they are going to need it. Once Mercury moves into Retrograde, keep an eye on yourself and your impulsive tendencies. As already mentioned, some people you know will have a rough experience, and you could cause some serious damage if you decide to just fire off any thought that pops into your head—especially during a retrograde. While it may be tempting, set aside the need to say everything you are thinking because it isn't always as helpful or necessary as you may think.
Taurus
It's your season, so Happy Birthday! While it's always a great time to celebrate yourself, it would be a lie to say that this entire season will be smooth sailing for you. The New Moon in your sign shows up on April 29th and is going to focus on making room for a new beginning, which often means releasing some things to do so. But that's not all—there is also a partial solar eclipse, which adds a little more intensity to the picture. In the days before, consider what life changes (both large and small) you want to make before things start shifting. Later, on May 15th, Mercury moves into Retrograde in the sign of Gemini, which obviously can leave plenty of room for misinterpretations (particularly for you on financial matters). Be prepared for some communication issues, but don't stress too much. The next day, on May 16th, the Full Moon in Scorpio shines in full effect and will likely have you grappling with some feelings you've kept buried (as Scorpio energy is prone to do). You may be overwhelmed with some feelings of regret or uncertainty about the changes you want to make in your life, but this isn't a bad sign—it's just a time to feel your feelings, whatever that looks like for you.
Gemini
This season is quite the whirlwind for you, but honestly, would you rather have it any other way? Mercury moves into Gemini at the end of April—which is its ruling sign and where it's most at home. However, once mid-May rolls around, Mercury moves into retrograde, so the comfort there is a tad short-lived. Mercury is passing through your first house, or your House of Self, so you may have a bit of trouble getting your thoughts together or communicating them effectively. The New Moon and Partial Solar Eclipse are likely going to inspire you with plenty of ideas, but that doesn't mean every thought you have is worth throwing yourself into. Try and keep in mind that even if you think something is earth-shattering or life-changing, it may not come across to everyone else the same way. Have some patience and sit with some of those ideas. When the Full Moon in Scorpio arrives, you may not feel quite the same level of devastation as some others, but it doesn't mean you won't feel any impact—you may experience some attention from people who need a bit of distraction from all the heaviness happening.
Cancer
Shifting into Taurus season in some ways probably feels like a relief for you, especially after the fast-paced intensity of Aries season. You enjoy the comforting, grounding stability of the Taurus season. However, while you may not be running around as much, you will likely experience some emotional release during these next few weeks. The New Moon and Partial Solar Eclipse happening in Taurus at the end of April will usher in a new chapter for you, but will also take your mind to some deep-rooted feelings you've tried to ignore for quite some time. As Mercury moves into Gemini, and then later into Retrograde, you will probably be feeling a little off-center and unable to connect/communicate about certain topics the way you would like. During the Scorpio Full Moon, this all comes to a head, which will likely inspire a full release and acceptance of anything heavy you've been carrying for so long. This is a time to let yourself grieve, but also to treat yourself kindly. It's okay to finally let go of this weight and grieve your losses.
Leo
This season has the potential to do wonders for you, Leo. The New Moon and Partial Solar Eclipse in Taurus will be transiting your House of Career, which brings to light new opportunities and fresh changes for any new projects or job prospects you've been thinking of. When Mercury in Retrograde rolls around, you might find your connections with others a bit strained, and can find it hard to really communicate well. However, keep in mind that several of the people in your life are struggling with some heavy stuff this season, so that may throw a wrench into some things as well. Offer as much support as you can, especially once the Full Moon and Lunar Eclipse in Scorpio come around—you may find yourself surrounded by such overwhelming emotions that you feel tempted to internalize them yourself, but know you don't have to do this. You don't have to step into this role in order to empathize, so keep that in mind.
Virgo
You may enjoy entering into the season of your fellow Earth signs because it brings a familiarity that you can relate to. However, with so much unpredictability happening, you may find yourself frustrated and worn down. With The New Moon and Partial Solar Eclipse showing up at the end of April, you may find yourself drawn to new ideas of what expansion and broadening your horizons mean to you. Once Mercury enters Retrograde in Gemini, though, you might feel a bit stuck on how to actively move past your current reality. Mercury is also your ruling planet, like Gemini, so you may feel its effects a little more than other signs. Truthfully, while you might not personally feel the intensity of these eclipses as strongly as other signs, you may feel stressed out because of their emotional breakdowns. Remember that it's okay to care for your loved ones, and you should, but you can't actively fix their problems or force solutions onto them—just let them process how they need to and keep your focus on yourself.
Libra
This Taurus season will have you reevaluating some things, but it's all for the best. The New Moon and Partial Solar Eclipse will be transiting your House of Intimacy, which may give you a bit of renewal, or at least point you in the right direction, of what things need to change to keep your relationships close. However, once Mercury is in Retrograde comes around, you may find yourself on the verge of self-sabotage—you don't like being misunderstood and may try a little too hard to force your perspective on someone else. Try to remember that your needs don't always match up with others at the same time, and while it's important to voice what you need, patience is key. Don't mistake patience for stagnancy—though, to you, they might feel the same when you're stressing about important matters.
Scorpio
Ahh, Scorpio—you can already feel this season is shining a spotlight on you, whether you want it to or not. Your sister sign Taurus starts the season with a bang—a New Moon and Partial Solar Eclipse that will have you ready for rebirth in how you connect with others (especially if you've been hesitant about it). Those feelings may express some resistance once Mercury is in Retrograde transiting through your House of Intimacy, but this won't be an undoing—it just causes even further, deeper reflection. Once the Full Moon and Lunar Eclipse occur in your sign, you will experience the powerful rush of emotion and grief that comes from letting go of the parts of yourself you've been reflecting on and know you need to change. When you come out on the other side, though, you will feel more like yourself than you have in a long time.
Sagittarius
When it comes to unpredictability, you're not fazed by much—which makes astrological events like this a bit easier for you to work with. This doesn't mean you won't experience any hardships or miscommunications. However, your House of Habits and Health will see some refreshing energy coming from the New Moon and Partial Solar Eclipse, presenting some exciting ideas and challenges on how to go about your day-to-day. Mercury in Retrograde will transit your house of partnerships, but don't be alarmed—just be a bit more careful with your words towards your partner during this time. With the Full Moon and Lunar Eclipse approaching, you may not experience the weight of emotions the same as some signs—your ability to make the best out of any situation will serve you well this season, so lean into it!
Capricorn
Like Virgo, you enjoy moving into your fellow Earth sign's season. However, be aware that with all the chaos happening, you may experience some deep-rooted feelings you've kept close wanting to make it to the surface. The New Moon and Partial Solar Eclipse will transit your House of Creativity—a great sign for those who have been feeling in a rut and are in need of some new ideas to spark their creative side. However, The Full Moon and Lunar Eclipse in Scorpio will occur in your House of Community, which may be a bit of a sore spot for you right now. You've been going through some stuff for a while now, and so much of it you've tried to handle alone—so a culmination of release in this category could feel painful, even downright infuriating. Unlike water signs, though, you likely won't allow those feelings to come to the surface fully and will try to push through like always. Try to be mindful and take care of yourself during this time.
Aquarius
Chaos and confusion aren't all that intimidating to you, Aquarius, which makes periods like these feel not as intense for you as they might be for others. The New Moon and Partial Solar Eclipse will be transiting your House of Home, which brings some new beginnings to some of those relationships. The good news is you are feeling a push to focus on and work on yourself right now, so the overwhelming situations with others won't hit you quite as hard. However, just keep in mind that while figuring out your own stuff is necessary, still check in with the people around you—they likely can benefit from your grounding presence.
Pisces
Here is the good news: Taurus season isn't going to totally wreck your life. While your fellow Water signs are going through it this season, you have the benefit of still having some important planets in your sign (Jupiter and Mars) which can help ease some of the intensity that others are dealing with. You aren't totally immune from this season though—when the Scorpio Full Moon and Lunar Eclipse happen in Scorpio, you're going to feel it pretty hard. You'll have some time to really examine your life and your emotions beforehand, though, in hopes of making the blow a little easier to manage.