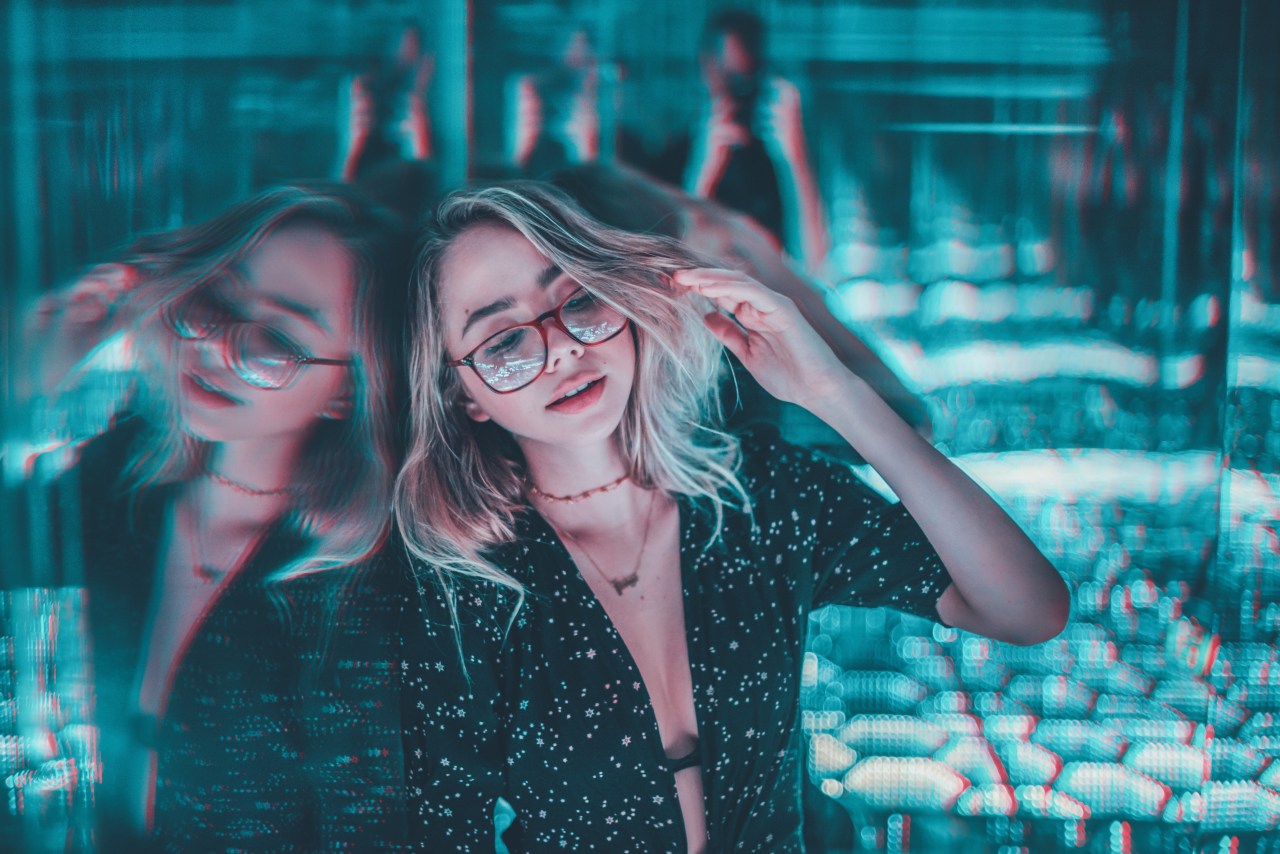 6 Zodiacs Whose Lives Will Transform During This Week's New Moon
The signs most impacted by the New Moon in Virgo on September 14th are Mutable and Earth signs. This transit will have a different feel this year with Saturn in Pisces in the opposite sign and Jupiter in Taurus giving support and promising opportunities. Virgo Season can feel potent for the signs below because they will experience moments that can transform their perspective and allow them to take the initiative to be more aligned with the things that bring them happiness and joy. Virgo energy this year will allow these signs to learn and love themselves a little more. See how this transit will impact their sun, moon, and rising signs.
Your birthday month will bring you plenty of opportunities to get to where you want to go. If you have doubted yourself, this energy will make you feel less critical with Jupiter's supportive influence. You get to see some Venusian qualities within, making you feel a lot more connected with your essence. It is a time of fueled ambition and reaching beyond your wildest dreams. With this New Moon in your sign, it initiates new beginnings, allowing you to manifest, create, and play the game the way that you want to. Nothing is holding you back now, even with Saturn's influence, you still feel optimistic enough to succeed for the next six months, especially with Jupiter making a trine to your sign. You will feel an awakening with this transit as planets begin to go direct, and you will find yourself feeling more confident and empowered by this new version of you.
Virgo Season will focus on the highest point in your chart, giving you reminders that you will win more friends with honey and not with vinegar. Because this is a Mercury-ruled moon, make sure to adapt to the communication style that brings you more peace and calm in school or the workplace. Channel your inner diplomat and become more of a tactician, especially if you are feeling stressed by others. Remember, these transits do not last forever, and they help us to grow and become better versions of ourselves. You have tools at your disposal with this transit, allowing you to move ahead and not look back. Venus in Leo is now direct, helping you fall deeply in love with learning and your studies, which will only serve to help you feel empowered because Sagittarius enjoys learning and expanding their intellect. For the next six months, this New Moon will help you move in a direction that can allow you to plant the seeds and start working on those dreams. 
Breaking away from your philosophy could be an effect of this transit. With this lunar transit, you may rediscover pieces of yourself you may have neglected. The energy now is like rebuilding a puzzle that will aid your career prospects. Before entering the highest point of your chart, you need to do the work by changing your thought process and being more loving to yourself. Your attitude matters, and sometimes when we shift our outlook, things just seem to enter our lives easily. There is a lot of relationship energy in the works during this time, and your romantic partners can help boost your confidence and teach you about self-love during this powerful transit. The New Moon will allow you to get to where you want as long as you embrace love and opportunities and be open to adapting to the changes ahead.
Having the New Moon opposing your sign can feel like a game-changer. This can be an emotional transit filled with intensity that is cooled down by Saturn in your sign. If you are in a relationship, this can be a transit of healing and eye-opening experiences. You will get to see yourself and your partner because the rose-colored sunglasses may be removed. You are adapting, you are learning, and you are becoming a new and more empowered version of yourself. Luna will show you a lot more about your inner beauty and potential. After all, this energy can be a confidence booster, because once we stop viewing ourselves with a critical eye, we can learn to love ourselves a lot more. The energy now will help you be unstoppable. You are closer to where you desire; you are ready to heal and let go as you set your sights on something more on your way to the top.
Not backing down and being relentless with your goals can be an effect of this cycle. With Jupiter in your sign, this New Moon may activate the essence and intense force that is associated with your sign. You may have felt as if you were in a slump after this past Leo Season, but this Virgo season, you are slowly getting back to feeling a little more like yourself. The energy during this lunar cycle is going to allow you to meet your muse and start new plans with your creative project. Expect to find your creative tools and be inspired to start something fresh or complete something that is no longer inspiring you. 
There is a deep focus during this transit on healing and connecting with your roots. Saturn is making an aspect to your sign, making things feel a little suffocating. Nevertheless, you know that this energy is all about clearing the air and allowing you to shine brighter and becoming stronger. With this New Moon for the next six months, you will be able to see and make transformations in your living space that will help you move forward. There is a sense of optimism during this time as you clear away roadblocks and find new answers that keep you set on your course. You will also feel much more supported during this transit. You are healing from the past and going forward in the future.