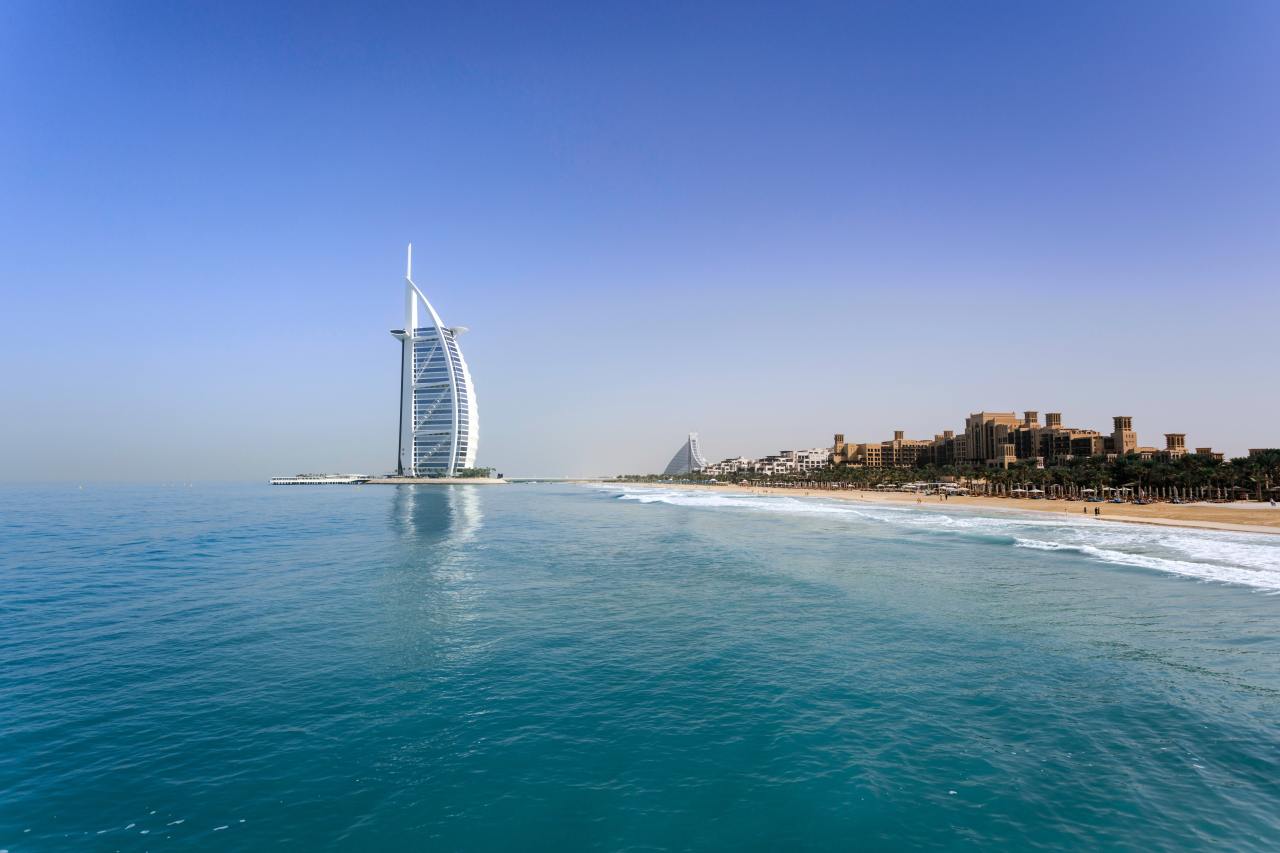 Find Out Where You Should Really Live, Based On Your Zodiac Sign
Astrology; a wonderful influential tool to help you determine your life's path.
Whether you use astrology for day-to-day guidance or feel that your sign perfectly describes your personality, there are certainly more ways than just one to let your sun sign guide you.
Have you ever wondered where you should move to based on your astrological sign? Each zodiac sign has its unique characteristics and qualities, making certain areas better suited to some signs than others. From strong-willed Aries to Pisces the dreamer, there's a place out there that's perfect for every zodiac sign. Read on to see which one is your astrological match (and what adventures you can look forward to once you're there). 
Aries, you're an energetic and enthusiastic person, full of life and always seeking out new experiences. Get ready to pack your bags, because you're moving to Barcelona, Spain. This city is an absolute hotbed of creativity, and there's always plenty of excitement and adventure to be had. If you're a dedicated dream-chaser, never fear; Barcelona is a hub of innovation, with a thriving startup culture and a booming tech industry. This means that there are always opportunities for ambitious individuals – that's you! – to make your mark in the city of architecture.
You'll certainly feel right at home in Barcelona, which promises to keep your aspirations well-fed. You've got a lot of energy to spend, all of which can be used to no end exploring the city – from its night life to its cultural history, you'll never run out of fun adventures to enjoy. Barcelona is truly a place full of opportunity for someone like you, so why not spend your life there?
While you're there: Aries, while you're off exploring the city, don't forget to check out the Parc Güell. Designed by the renowned architect Antoni Gaudi, the park is a testament to his unique style and artistic vision. The park itself is a riot of colorful mosaics, winding paths, and surreal sculptures that will undoubtedly inspire your imagination. Parc Güell will satisfy your thirst for adventure and spark your own creativity – and hey, maybe it will help you with that startup you're working on. 
Taurus, you're known for being practical and grounded, and you really value stability and comfort. This means you'll feel right at home in Zurich, Switzerland. This picturesque city is filled with plenty of natural beauty, which you'll be able to take in at your own pace in the peaceful and quiet city streets.

Zurich is also a great place for Taurus to seek out cultural and social activities; the city is well-known for its museums and concert venues, which are sure to keep your creative side in tune. From the pristine stunning mountain views to the relaxing lakeside scenery, this city is the perfect environment for someone like you, Taurus, who values a little bit of tranquility every once in a while.
While you're there: Taurus, while you're checking out your new home base, don't forget to stop by some tourist attractions. One that Tauruses in particular might enjoy is the Grossmünster. This Romanesque-style church is one of Zurich's most iconic landmarks, with its distinctive twin towers visible from everywhere in the city. The church's interior is equally impressive, with stunning stained glass windows and intricate stone carvings. Taurus, since you have a good eye for beauty and history, you might enjoy the chance to admire the architecture and quiet atmosphere the Grossmünster has to offer. 
Gemini, ever the brainy and sociable, is never one to turn down a new adventure. You'll need to move to a city that's just as busy and sociable as you are – why not make Amsterdam your new home? If you're looking for a city that can keep you engaged with an exciting social scene, incredible arts and culture, and endless opportunities to explore and learn new things, then Amsterdam is the right place for you. You'll be able to exercise your passion for trying new things in a city that will never bore you.
From the beautiful canals and historic architecture to the vibrant nightlife, Amsterdam offers something for everyone. Gemini, you'll thrive in the city's bustling atmosphere, which is buzzing with energy, creativity and ideas. Not to mention, Amsterdam is well-known for being one of the friendliest cities in Europe – perfect for a social butterfly like yourself.
While you're there: Gemini, don't forget to stop by the Van Gogh Museum while you're setting up house in Amsterdam. You'll get a chance to view some of the most powerful pieces of art in the world. The museum itself is internationally renowned and always busy, so you might even find a new friend or two that share your love of art and culture. 
Cancer, you're a sensitive and feeling type. Your ability to connect with other people is a rare thing! You would definitely enjoy living in San Francisco, which will give you plenty of opportunities to meet others that share the same sentiment. With its vibrant and diverse culture, San Francisco is a perfect place for you to find other sensitive folks like yourself – bonus points for the thriving art scene that might interest a Cancer sun sign. The city's unrivaled views are also comforting for this sign, providing the perfect environment for you to relax and destress.
Cancer, you often find yourself feeling overwhelmed by the world around you. Even though San Francisco is a busy city, the opportunities it presents for self-expression and creativity are unmatched. The city may not be quiet, but you'll likely never feel too exhausted by the lively crowds; there's always an opportunity for you to explore something that brings you peace. After all, San Francisco is home to so much art, music, and culture, all of which match your compassionate aura. No matter what, you'll always be able to find something in the city that speaks to you.
While you're there: Cancer, be sure to check out the Museum of Modern Art in San Francisco. You'll find a unique opportunity to learn about different trends and styles, especially when it comes to modern art. This museum is a great resource for you – not only does it provide a meaningful escape from any stress you're encountering, but you might also find some like-minded people to connect with while you're there.
Leo, you're a naturally charismatic and flamboyant person. You love to express yourself and definitely know how to take control of a room. Let's face it, you need a city that sparkles just as much as you do, so get ready to move to the city of Dubai. The city known for luxury and excitement will have plenty of opportunities for you to stand out and be your unique self.
Dubai's emphasis on high-end amenities and opulent lifestyle will appeal to your sense of confidence, making you feel right at home. The city offers endless entertainment, fine dining, and opportunities for pampering. Leo, you'll be sure to enjoy Dubai's warm and welcoming environment, giving you the perfect opportunity to meet others that can admire your sense of style. 
While you're there: Leo, you should stop by the Burj Khalifa while you're adjusting to your new life in Dubai. It's the tallest building in the world and an impressive architectural feat, so it's definitely a must-see for any fun-loving Leo. This tower is a symbol of the city's prosperity, and its prominence is sure to awe and amaze the bold, fearless, and proud (that's you, Leo!). 
Virgo, you're a sign who values logic and practicality above all else. You're very organized and analytical, and always trying to be the best version of yourself. This means that you'll fit in perfectly in the well-organized, pristine city of Seoul, which is always finding new ways to optimize its efficiency. Seoul perfectly reflects your natural precision and thoughtfulness, and will present both creative and analytical Virgo types with many opportunities. 
The city's clean and pristine atmosphere naturally attracts your detail-oriented self. It's a place full of innovation and technology, which will certainly appeal to your intellectual side. Virgo, your curiosity will also be satisfied by the city of Seoul – the city places a strong emphasis on education and learning. Seoul has the highest of standards, just like you – it's your perfect geographical match. 
While you're there: Virgo, be sure to stop by Gyeongbokgung Palace. This palace is an impressive example of traditional Korean architecture and history, and definitely has a lot of appeal for a perfectionist like you. Its beauty and elegance makes it an absolute must-see, and you'll love exploring this magnificent structure and gaining a greater understanding of the history and culture of South Korea.
Libra, you're likely to value aesthetics, harmony, and peace; this makes Copenhagen the best destination for you. This city is known for its amazing design and attention to detail, which is exactly what you're looking for in a place to live. Not to mention, Copenhagen is also known for having a high quality of life; it boasts clean and well-maintained streets, excellent education and healthcare services, and plenty of opportunities to connect with others. Libra, this is the city you'll thrive in the most.
Always on the search for balance and beauty, Libras will love the design and attention to detail Copenhagen is known for. The city is filled with unrivaled architecture, and the people are warm and friendly, creating an ideal environment for you. With a lot of great opportunities for socializing and expressing yourself, Copenhagen will never leave you feeling bored or unsatisfied.
While you're there: The Danish National Gallery is the perfect activity for you to experience. Your love of beauty will allow you to appreciate the amazing artworks this gallery has to offer – it displays pieces from some of the world's greatest artists in history. You might even find inspiration for your own creative pursuits while you're there. Regardless, you'll certainly be in your element surrounded by so many artistic marvels.
Scorpio, your deep intensity and love of mystery makes you an enchanting figure yourself. You would find yourself right at home in Prague, a city that's steeped in history and full of secrets waiting to be uncovered. With its Gothic architecture and mystical aura, Prague is a perfect fit for your enigmatic nature. As a Scorpio, you thrive on experiences that challenge and transform you, and Prague is a city that offers just that. With its rich cultural heritage and vibrant arts scene, Prague is an ideal place for you to explore your passions and creativity.
In Prague, you'll also find a thriving nightlife and social scene, perfect for Scorpio's desire for deep and meaningful connections. You'll be able to delve into the city's hidden corners, uncovering its secrets and maybe even leaving room for some self-discovery in the process.
While you're there: Scorpio, while you're out searching for your next magical adventure, you should take a deeper dive into the folklore of the city by embarking on a guided ghost tour. You'll find many options in the heart of the city for eerie tours of Prague's most haunted places, all of which offer hidden insights into the city's darker past. If you're longing for a mystery of your own to explore, take some time to learn about the legends of Prague that have been passed down through the ages – you'll leave feeling exhilarated (and maybe a little terrified). 
Sagittarius, you're an adventurous soul at heart. Let's face it, you need some new experiences to satisfy those big dreams of yours; Chiang Mai, Thailand might just be the place for you. It's a beautiful city surrounded by lush forests and mountains, and it's home to a vibrant and welcoming community of locals and expats. Best of all, it will offer you endless opportunities for exploration and adventure – from hiking to ancient temples to learning about local traditions. There will always be something new for you to discover in Chiang Mai. 
The city also has a laid-back vibe that suits your free-spirited nature. You'll find plenty of opportunities to connect with like-minded people, whether it's through meditation classes, yoga retreats, or cultural events.
In Chiang Mai, you'll have the opportunity to discover a new way of life; one that's focused on mindfulness, adventure, and community. It's a city that will inspire you to grow, learn, and expand your horizons.
While you're there: Don't miss the Wat Phra That Doi Suthep temple, a historic Buddhist temple located on a mountain just outside of the city. The temple is known for its stunning views of Chiang Mai, intricate architecture, and religious significance. You'll have the option of climbinh up a staircase with 306 steps to reach the temple, or you could opt for the cable car to enjoy a more leisurely ascent. Once you've arrived, you can explore the temple grounds, admire the golden chedi, and enjoy the peaceful atmosphere. It's a great place for you to connect with your spiritual side and appreciate the beauty of the world around you.
As a Capricorn, you're known for your hardworking and ambitious nature. You need to live in a place that can keep up with your drive and help you achieve your goals. Singapore is the perfect place for you to move to, with its fast-paced lifestyle, incredible business opportunities, and vibrant culture. This city is always pushing the boundaries of innovation, and you'll feel right at home here with your natural drive to succeed.
In Singapore, you'll find endless opportunities to further your career and grow as an individual. The city's business-friendly environment and multicultural society make it a great place to network and learn from people of different backgrounds. Despite its modernity, Singapore is also rich in culture and history, offering a unique blend of traditional and contemporary styles. You'll never run out of things to explore and experience in this city, and it's sure to inspire and motivate you to achieve even greater success.
While you're there: Capricorn, stop by Gardens by the Bay for a unique experience you're sure to enjoy. The park spans over 200 acres and is located right in the heart of Singapore. It's a perfect place for people like you who can appreciate the beauty of nature and the detail of its architecture all at the same time. The park features unique and stunning structures, including the Supertree Grove and the Flower Dome, that are sure to impress even the most discerning Capricorn. You might also be impressed by the opportunity to walk through the Cloud Forest, a cooled conservatory that features a magnificent indoor waterfall and a variety of rare plants and flowers.
Aquarius, you're an independent spirit who is always bursting with new ideas. You should consider moving to Reykjavik, Iceland, a city known for its innovation. With its otherworldly landscapes, geothermal wonders, and many opportunities for exploration, you'll certainly find many ways to stay impressed and inspired by the city.
Reykjavik offers an exciting mix of natural beauty, music, art, and technology. You'll never run out of things to discover in this dynamic city, from the stunning northern lights to the bustling nightlife. As an Aquarius, you'll thrive in this diverse and inclusive community, which values individuality and freedom of expression – just like you. If you're looking for a city that will inspire and refresh you, Reykjavik is the right spot for you to express yourself and challenge your creativity. 
While you're there: Aquarius, definitely pay a visit to the famous Blue Lagoon. This geothermal spa is located in a lava field and is known for its mineral-rich waters that supposedly have many healing properties. Aquarius, your love of the unique and rare will allow you to fully appreciate this one-of-a-kind attraction. The Blue Lagoon offers not only a relaxing soak but also a chance to explore its volcanic surroundings and enjoy the picturesque scenery.
Pisces, as a dreamy and creative person, you need a place that's both beautiful and peaceful to inspire your artistic pursuits. Ubud, Bali is an ideal destination for you to settle down in. With its inviting greenery, stunning landscapes, and tranquil atmosphere, Ubud will act as a sanctuary for your sensitive soul. Plus, the town is known for its friendly locals who are always ready to share a conversation. Pisces, you'll find it easy to make a connection with someone just as compassionate and inspired as you are.
In this artistic hub, you'll find an abundance of inspiration for your creative endeavors. You can immerse yourself in the local culture, explore the scenic countryside, and connect with other artists in the community. The slower pace of life will allow you to fully embrace your artistic side and pursue your passions with abandon. Why not make Ubud your new home and let your creativity flourish in this tropical paradise?
While you're there: Pisces, the Tirta Empul Temple is somewhere you should definitely drop by once you're settled into your new home. This sacred Hindu temple is known for its holy spring water, which is believed to have healing properties. You'll be allowed to participate in a traditional purification ritual by bathing in the temple's 13 fountains. It's a unique and spiritual experience that aligns perfectly with your imaginative nature – it might even provide an opportunity to refresh your inspiration.