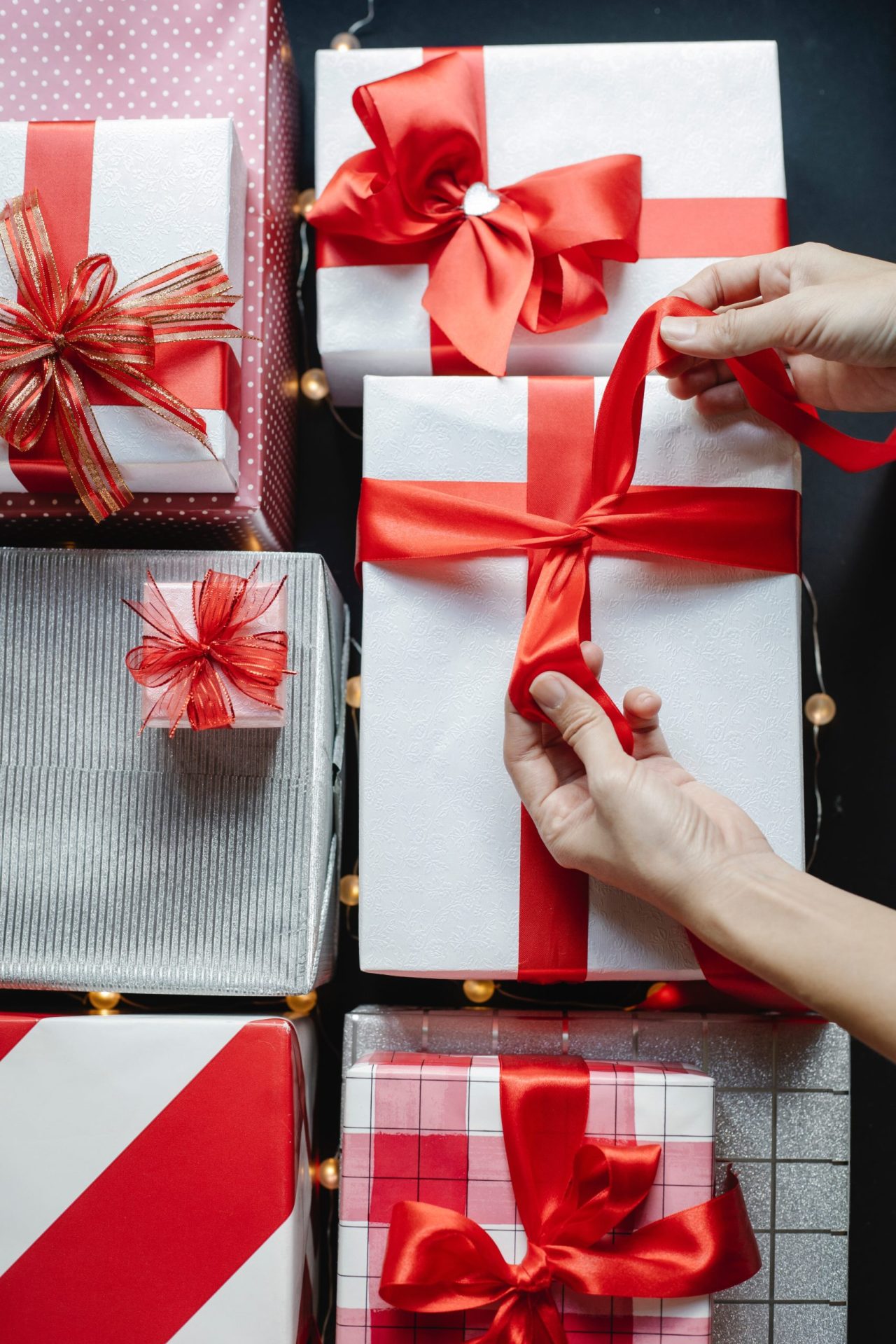 Here Are The Best Holiday Gift Ideas For Each Zodiac Sign
Aries
Aries prefer gifts that they can actively use—getting them something that will only sit on a shelf doesn't hold much interest to them. Opting for something like a fresh pair of shoes that will capture anyone and everyone's attention or a board game to show off their competitive streak all will bring a smile to their face this holiday season, or something bold like a daring shade of their favorite lipstick, such as this stunning red from Fenty Beauty
Taurus
Taurus prefer gifts that show you were thinking of them—especially when it comes to self-care. Some Taureans may prefer something cozy and soft to wrap up in, like a weighted heated blanket or a plush robe. Others may opt for something to help them stay organized and on top of their goals, like a detailed planner. You can even offer some facemasks and Epsom salt gift sets (like this one from Herbivore Botanicals) so they can pamper themselves to their heart's content.
Gemini
On the plus side, Gemini signs have a wide variety of interests, so the pool to choose from is often large. On the negative side, their interests are ever-evolving and can make pinning down a gift difficult. However, one consistent thing about Geminis is their desire to learn and explore new things. Buying them a popular book that everyone's been talking about (like "101 Essays That Will Change The Way You Think" by Brianna Wiest), gift cards to their favorite places, or a striking jacket/outfit that will capture the attention of everyone at the countless social gathering they will be attending are all great options—but feel free to get creative!
Cancer
Cancers want to know that they are receiving something personal and/or sentimental—they want to know you're truly thinking of them. A personalized scrapbook or a digital photo frame with your cherished memories can go a long way in showcasing how much you love spending time with them. Additionally, getting them gifts that cater to their desire to rest and relax, like a cozy pajama set or an essential oil diffuser, would not only be considered useful, but absolutely ideal. You can also gift them with a poetry book reminding them of how loved and remarkable they are, like "Ceremony" by Brianna Wiest.
Leo
Leos love presents that stand out, yet they don't want you to spend too much. Some extravagant Leos may prefer flashy or sparkly items—think a stunning handbag or that decadent piece of jewelry they've had their eye on. More introverted, sentimental Leos may prefer to be given gifts they can share with their loved ones—like a polaroid camera to capture the memories (this one from Fujifilm comes in 5 different colors!).
Virgo
Virgos enjoy practical, thoughtful gifts—and love to know they're seen and cared for. Purchasing a refill of their favorite skincare brand, items to help pamper them after a stressful day, or some comfortable sheets to help them get a great night's rest are all appreciated. Another option? Giving them a book reminding them how much they deserve and how awesome they are (because we all know they are a little too hard on themselves sometimes). We recommend "All That You Deserve" by Jacqueline Whitney
Libra
Librans thrive on all things aesthetic and beautiful, so choosing a gift that is as radiant as they are means you can't go wrong. Items that allow them to change up their style, their passions, or help their creativity shine—think new jewelry, a book regarding their latest hobby, or some sparkly nail polish (like this one from Zoya in "Cosmo Magical Pixie Pixie Dust") are all steps in the right direction.
Scorpio
Scorpios may give off a tough exterior, but deep down they are deeply sentimental. Opting for a handwritten note expressing what you love about them may tug at their heartstrings in all the right ways. Additionally, items that help create a cozy, serene environment, like candles or a soft plush throw can help set the mood for those nights they would rather be alone. Another option? This book "Be The One" By Eileen Lamb, made especially for those who "feel too much" and encourages you to navigate your vulnerability—which screams Scorpio energy.
Sagittarius
All for the next adventure, Sagittarius signs love gifts that keep them on the go. Purchasing a new carry-on bag in time for their next traveling adventure will likely be appreciated (These bags from Away are super durable!). Sags also enjoy items that are bright and vibrant (much like their personality) so opting for some striking eyeshadow palettes or a colorful (yet comfortable) t-shirt will check off plenty of boxes for them.
Capricorn
Ambitious and a bit reserved, Capricorns tend to keep their eyes on the prize and head down while they get things done. Gift-wise, they appreciate items that will either be of constant practical use, think a thermos that keeps their drinks actually hot during their long hours, or something classic and understated, like a simple necklace that they can wear with just about everything (this pendant necklaces from Kendra Scott are stunning!), they'll be over the moon. And if all else fails—just buy them something in black. Trust me.
Aquarius
Aquarians tow the line between caring deeply about serious issues and not taking themselves very seriously… at all. Choosing gifts that reflect their unique personality can go a long way. For the astrology lovers, get them a personalized birth chart (or a reading with an astrologer). For other Aquarians, opt for something that relates to their interests—like that book from their favorite author that they can't stop raving about. Speaking of books, getting them one that is humorous and doesn't take itself too seriously, such as "How to Laugh in Ironic Amusement During Your Existential Crisis" by James McCrae might be exactly what they're looking for.
Pisces
Pisces are the daydreamers and love gifts that speak to their soul—as well as spark their creativity. Given how often they are focused on everyone else's problems more than their own, gifts prioritizing self-care are a godsend—colorful and vibrant bath bombs, a journal for reflection, or even an adult coloring book that puts them back in touch with their inner child (bonus points if it's this stunning zodiac version "Coloring The Stars" by Christina Haberkern!).