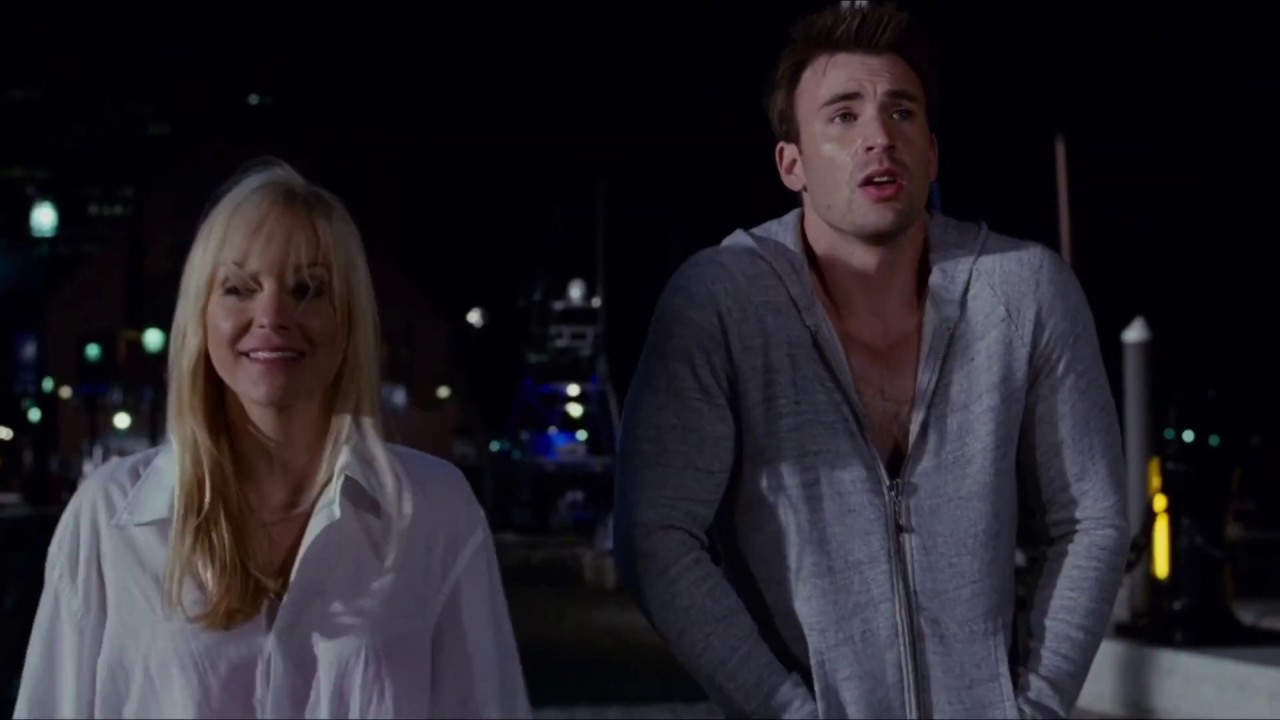 The Romantic Comedies Each Zodiac Sign Needs To Watch Right Now
What's Your Number? (2011)
Aries: What's Your Number?
You're ultra confident and happy with who you are, but even you can sometimes bend to the pressure of fitting in to find love, Aries. In What's Your Number? (2011), Anna Faris worries that she's slept with too many people and thinks she should probably end up with someone she's already slept with–and tailors herself to them in the process. Watch her go through past guys while building a friendship with Chris Evans. You'll see what it's like to find someone who likes you exactly as you are. It's totally worth the wait.
Taurus: Moonrise Kingdom
You gravitate toward the beautiful and relaxing, both in emotional range and in aesthetic, Taurus. Moonrise Kingdom (2012) has all the artiness of your typical Wes Anderson flick while featuring the sweet storyline of two young kids falling in love. Your slightly dramatic nature will also love the idea of a whole group of people setting out to find you.
Gemini: Obvious Child
You're vibrant and fun, but maybe a little unstable, Gemini. You'll probably relate to Jenny Slate's character in Obvious Child (2014). Her life isn't necessarily going anywhere, but when a short fling results in a surprise pregnancy, she has to figure things out–and fast. This is a bit more serious than the typical romantic comedy, which is just fine with you.
Cancer: Me Before You
You care about people, you strive to help them, and you don't shy away from tough emotions, Cancer. The caring person in you will love Me Before You (2016). Quirky and cute Emelia Clarke gets a job spending time with quadriplegic Sam Claflin. They both grow as people while in each other's company, and love blossoms between them. You're always looking for a good movie that will make you cry, and this will definitely fill that role.
Leo: Marry Me
You love being the center of attention, Leo, and sometimes it's hard to find someone who lets your spotlight shine. In Marry Me (2022), Jennifer Lopez plays a wildly successful popstar who falls for regular guy Owen Wilson. He doesn't mind hanging out in the background while she hogs the spotlight–which is exactly what you've probably been looking for.
Virgo: 27 Dresses
All of your careful planning makes 27 Dresses (2008) the must-watch movie for you, Virgo. You'll feel like you and Katherine Heigl's character are kindred spirits, what with the meticulously detailed planner she's filled with all of the wedding planning she does for scores of grateful friends. And just like Heigl does in the movie, you'd likely benefit from a chaotic partner who helps you loosen up a bit.
Libra: She's the Man
You're all about justice and equality, Libra. You'll probably appreciate Amanda Bynes' character's motivation in She's the Man (2006). All she wants to do is play soccer, but she can't do that when she's the girls' team gets no respect. She decides to impersonate her brother to get on a neighboring school's boys' team to prove girls can do anything the guys can do. Now that's a cause you can get behind.
Scorpio: Penelope
You're so mysterious and elusive, Scorpio. That sometimes gives the impression that you're cold, but you're actually hiding a lot of emotions under there. You'll relate to Christina Ricci in Penelope (2006). She has to hide a big family secret, all while trying to find someone to love her despite the mystery. Let James McAvoy woo you into being more open about who you are, much like he does for Penelope.
Sagittarius: Under the Tuscan Sun
You're all about adventure, Sagittarius, and you don't like to be tied down if you can help it. Check out Under the Tuscan Sun (2003) about a woman who needs to get out of her sad life and decides to buy a rundown Italian villa in the process. The idea of uprooting your entire life to pursue a risky adventure sounds appealing to you, so this might be the kick you need.
Capricorn: You've Got Mail
You're not someone to just jump into things willy-nilly, Capricorn. You like to plan and persevere. For you, the hard work is part of the process. You'll appreciate the slow-burn romance in You've Got Mail (1998). Tom Hanks and Meg Ryan don't get together until they're both ready, and that takes time. Other signs might find that exasperating, but not you.
Aquarius: Drinking Buddies
Your heart is on bigger things, Aquarius. For you, love and romance is often secondary to your other pursuits. That's why Drinking Buddies (2013) is a good choice. You don't care about the traditional rom-com format and you certainly don't need the storybook happy ending. In Drinking Buddies, you'll follow two coworkers who may care more about the brewery they work for than the people they're dating.
Pisces: Eternal Sunshine of the Spotless Mind
This is the most dramatic and least comedic pick on this list, but I know you can handle it, Pisces. Your emotional depth will help you resonate with Jim Carrey and Kate Winslet in Eternal Sunshine of the Spotless Mind (2004). While watching a relationship go from sweet beginnings to heart-wrenching ends might send other signs into a downward spiral, you'll appreciate its emotional impact for the beauty it truly holds.