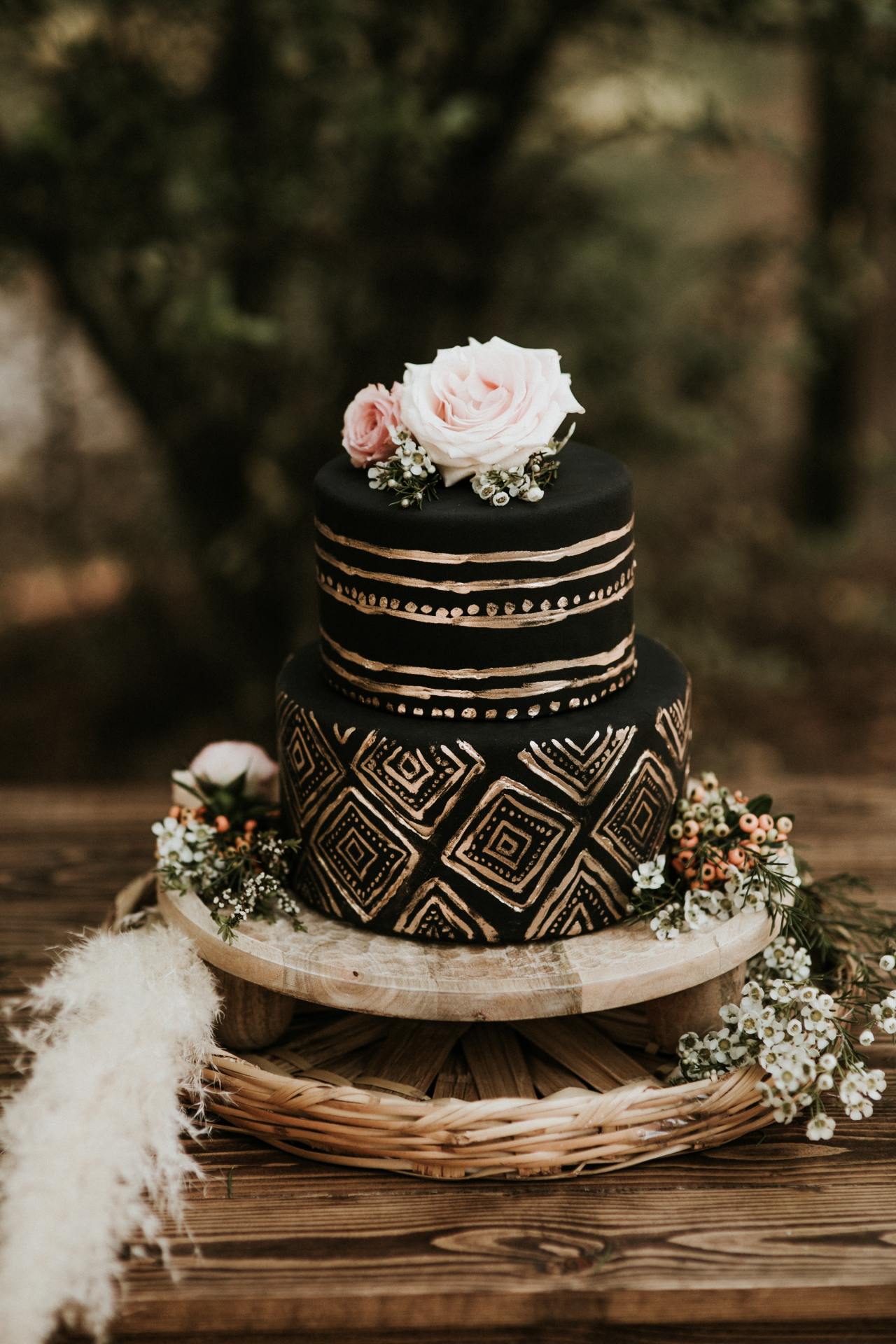 This Is The Perfect Type Of Wedding Cake For Each Zodiac Sign
Alexa, play "Cake" by Rihanna. Here is the perfect type of wedding cake for each zodiac sign.
Aries (March 21st to April 19th)
Aries, the ultimate fire sign, needs a wedding cake that is loud and unexpected. Having a bright color for the frosting such as yellow, orange, or hot pink along with details such as sequins and other bold adornments will make the huge statement Aries is looking for.
Taurus (April 20th to May 21st)
Taurus is all about luxury and the finer things in life. As such, the perfect wedding cake for Taurus would be something glamorous but classy. Think lots of special touches like delicate flowers, pearl sprinkles, and tons of glorious texture. A white frosting would be the perfect backdrop. However, a chocolate center would give the cake that final splash of decadence Taurus needs.
Gemini (May 22nd to June 21st)
Gemini is dynamic as they are surprising. As such, the perfect type of wedding cake for Gemini would be a two-tiered cake, with each tier being different and unusual flavors. Saffron and vanilla? Sure thing. Lemon and lavender? Why not! When it comes to the cake design, vibrant florals and two-tone frosting will make Gemini's cake the gorgeous piece of art they want.
Cancer (June 22nd to July 22nd)
Cancer is all about comfort and feeling safe. As such, the perfect type of wedding cake for Cancer would be something simple and minimalist. One tier with white vanilla frosting and a vanilla center exemplifies the coziness and safety of Cancer's love.
Leo (July 23rd to August 22nd)
Leo, the lion. Leo is always the center of attention and ready to put on a show. As such, the perfect type of wedding cake for Leo would be something as bold as them. A cake that is multi-tiered with a matte gold frosting and ornate florals adorning the top of each tier in vibrant hues will make Leo's wedding cake one that will never be forgotten.
Virgo (August 23rd to September 22nd)
Virgo is practical. They don't need extravagance, they steadiness and reliability. The best type of wedding cake for Virgo would be one that combines safe options such as vanilla flavor and white frosting but with simple, delicate touches such as textured florals and splashes of gold foiling.
Libra (September 23rd to October 22nd)
Libra is incredibly romantic and truly loves love. Libra also has a deep appreciation for aesthetics, nature, and all beautiful things. The perfect wedding cake for Libra would be something that combines a traditional cake with touches of nature. Think flowers, fruits, twigs, branches. Then, a classic vanilla frosting and flavor will give the cake just the right amount of traditional to pair with the nods to the outdoors.
Scorpio (October 23rd to November 22nd)
Scorpio is secretive, intuitive, and at their core a hopeless romantic (even if they won't admit it). The perfect type of wedding cake for Scorpio is a cake that is dark and mysterious, just like them. Think black frosting with gold touches and a red velvet flavor for the center.
Sagittarius (November 23rd to December 21st)
Sagittarius is adventurous and loves to travel. As such, the perfect type of wedding cake for Sagittarius would be something rustic and boho. Think classic white frosting and a vanilla flavor with colorful wildflowers and touches of burlap and gold.
Capricorn (December 22nd to January 20th)
Capricorn is as traditional as they come. As such, the perfect type of wedding cake for Capricorn would be something classic and safe such as a two tiered, vanilla cake with white frosting and minimal adornments.
Aquarius (January 21st to February 18th)
Aquarius wants to be different and loves to show off how unique they truly are. As such, the perfect wedding cake for Aquarius won't be a wedding cake at all. Rather, Aquarius would prefer to serve a mountain of cupcakes as a unique twist on the wedding cake tradition. Each cupcake will be a different, non-traditional flavor as well. Think lavender, mint, etc.
Pisces (February 19th to March 20th)
Pisces is sensitive and deeply intuitive. Being the ultimate water sign, the perfect wedding cake for Pisces would be a cake with watercolor-style frosting in pastel shades. This would make the cake dreamy and whimsical, which is absolutely ideal for Pisces.