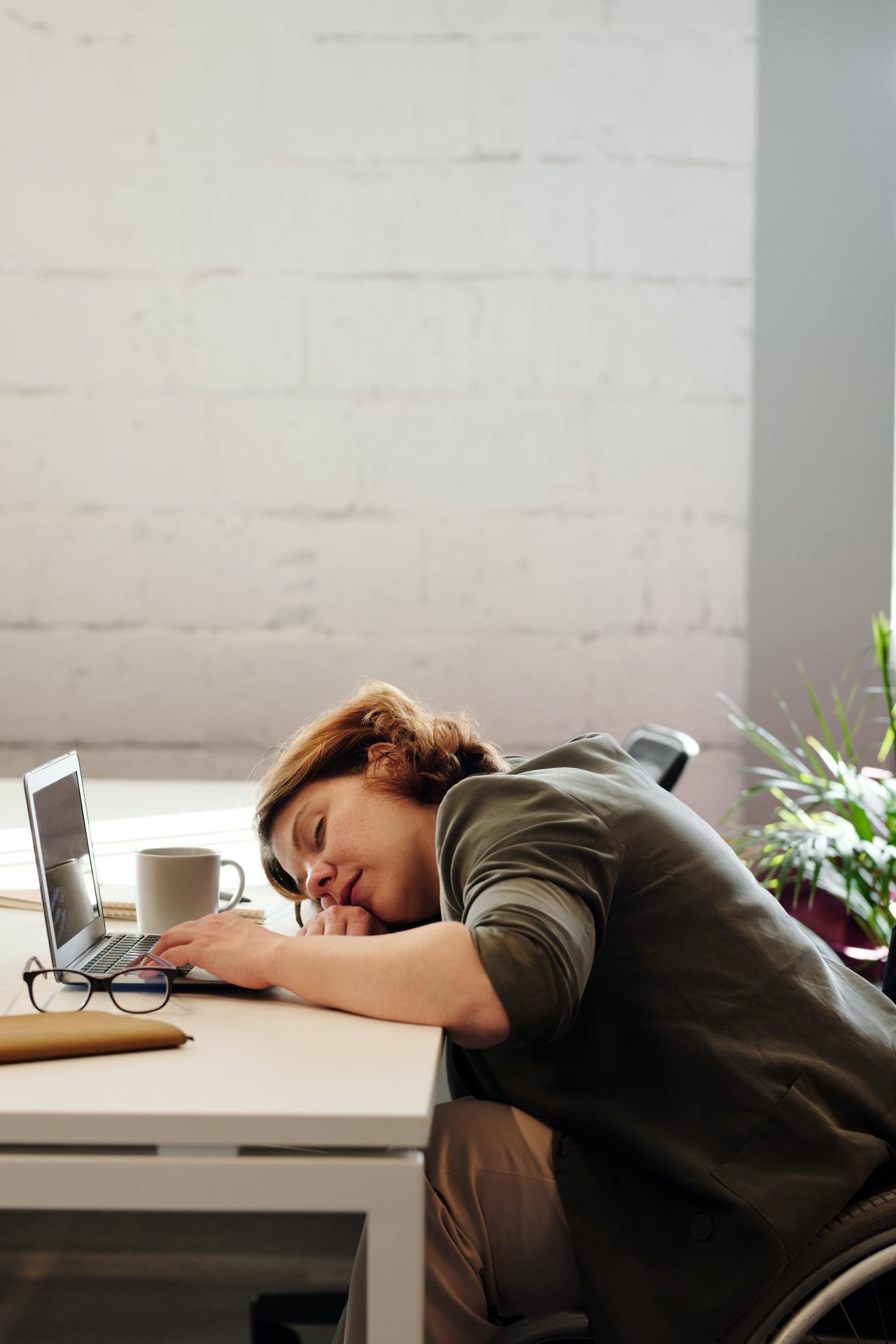 Here's Why I Decided To Retire At 40 (And Why You Should Consider It, Too)
I decided to forget the sunlight of my past and bury yesterday's dawn.
I decided to bring radiance to my morning coffee, wake up with a smile, and kiss the sun when I'm ready to start the day.
I decided to unread all the heartaches and tears I shed in the last 40 years.
I am retiring early, not because I have achieved financial independence, but because I know I am close to getting there.
I am retiring because I am choosing to take all the lessons in life that I managed to carry.
I decided to drop the excess baggage that pulled me down. I decided to donate valuable lessons in life. 
I decided to recycle emotions without compromising my integrity.
I decided to understand the complexity of unrequited love that made me embrace my solo journey, appreciate affection in all forms, and completely be grateful for the gift of the unknown.
I decided to take the time to stop and recover my birthright to feel emotional comfort.
Retiring at 40 Can Make Anyone Happy
Since being genuinely happy at 40 has been my ultimate goal, I decided to create happy memories in the next wonderful decades of my life.
I decided to find great introspection as I carefully evaluate how I treated myself and others these past few years.
I guess this is what celebrating my 40th means to me. Seeking freedom to feel alive once more may seem like an endless possibility, but it's definitely worth a try.
At 39, I felt that there were so many things I had not done, but wish I could have done in this lifetime. This is why I felt the need to retire from my old ways. Creating new goals would mean so much more.
Why Retire At 40?
I found inner peace and joy. It doesn't necessarily mean I have invested a lot in my younger years, that I am so ready to harvest the fruits of my labor. In this world where people die each passing day, I tend to look back at what mattered to me the most and shifted my direction to what matters to me now so I can envision what will matter most in my future.
Being Kinder To Yourself Is The Most Important Thing
You need to pay attention to your body and filter the most unwelcome thoughts in your mind to fully enjoy the gift of life. Learning to withdraw from stressors or breaking the stress cycle can improve your way of living. The only way to discover your calm is to stop overthinking, cease worrying, and forget quitting until you are ready.
Prior to quitting my job, I made it a rule to imagine myself without it first. I normally would decide to postpone or delay and buy myself some time, only to realize later how badly I needed the job. The truth would dawn upon me slowly, and what would sink in eventually was how I couldn't afford losing it. Before I even got a chance to turn in my resignation letter, I found myself clinging back once more to my desk stuck in the 8-5 work cycle. It's been like that for decades.
Today, things are different because I have learned to be kinder to myself. It might have come as a surprise, but I felt happier once I quit the job that cost me sleepless nights and months of anxiety.
The moment you question yourself if what you do still makes you genuinely happy is a red flag. The thought of quitting every hour of the day is a sign that one should not ignore. It was too deafening for a wake up call. At 40, life will call you to a greater purpose, so you can adjust the sail in bigger storms.
Live With Purpose And Passion
Teaching at 19 has made me the person I am today. It's not all a bed of roses. There were tons of trying and AHA moments along the way. I know deep in my heart that I will always be grateful for the gift of teaching regardless of the sacrifices I made. Touching the lives of younger generations is simply rewarding. It taught me to be selfless like mothers. It will always be my first love, but life goes on. You never forget your first love, but you always seek for true love. One that makes you feel excited, giddy, and passionate all over again.
Now Is The Perfect Time
I need not wait for my 50 golden years or 60th birthday to do what makes my heart flutter or put my mind to rest from all the chaos that this world brings. Getting up at 4 a.m. to 5 a.m. should not be mandatory unless your body clock has gotten acclimated to your morning routine.
I regret not doing things that can nourish my soul and uplift my dampened spirit. At the end of the day, my needs should be met first and my health must be a top priority.
Is it worthy to deprive yourself of sleep and grind beyond working hours without getting paid? Should you feel guilty relaxing on the couch while watching Netflix shows on weeknights instead of staying up late to meet your deadlines? Have you ever asked yourself the last time you watched TV? Don't you ever miss baking muffins, getting a massage, going to the salon, spending quality time with family, or just listening to flapping birds at the park while watching the sunrise on other people's faces? If you can still find ME time within your hectic schedule without feeling tired or any sense of guilt, I guess retiring at 40 is not for you. As long as your body gets what it deserves, there is no point to stop doing what you love.
I realized that people work hard for something that they truly desire. They call it passion. I call it true love. If something becomes stressful, it is no longer called passion. You don't get tired from doing what you love. You work to live to pursue what you love.
It's Never Too Late For A Life Reset
I read somewhere that you should have known your purpose in life by the time you reached the age of 40. It's when you find certainties in life: what you really want, where you're going, and who you'll end up with. You should have decided whether you will stay single or married, with or without kids, which career path to explore, and where to grow old or die. There were people who claimed that it would be too late to start a new job or career, set new goals, and decide where to settle down after turning 40. However, I think that 40 is the time when you should stop caring about what other people think and focus on your inner voice. After all, you will always be there for yourself, successful or not.
I decided to choose myself, begin a new life, and reach my 100th birthday. I thank Betty White for inspiring me to age gracefully. Life should be spent creating wonderful memories and making your days count. We all make choices and we commit to every decision that we make. I choose to celebrate life moving onwards. I'll tune in more to what gives me inner peace and joy.
If baking unleashes your creativity, go for it! If writing makes you feel empowered, let your mind flow. If you want to adopt a homeless child, or get married at 45, just do it. If you want to be a nurse, a lawyer, or a homemaker, try your best to become one. It's never too late to be what you might have been.
Life Can Be Better
Life has its own way of unfolding opportunities and miracles before our eyes no matter how long it takes. We need life skills in order to survive in this world. We learned and unlearned those skills because we strive to be better. People hope for life to be better. We need to believe that the best things in life are about to happen if we take things slowly.
Life can be better at 40, so take time to breathe.
Be kind. Be passionate. Be better.