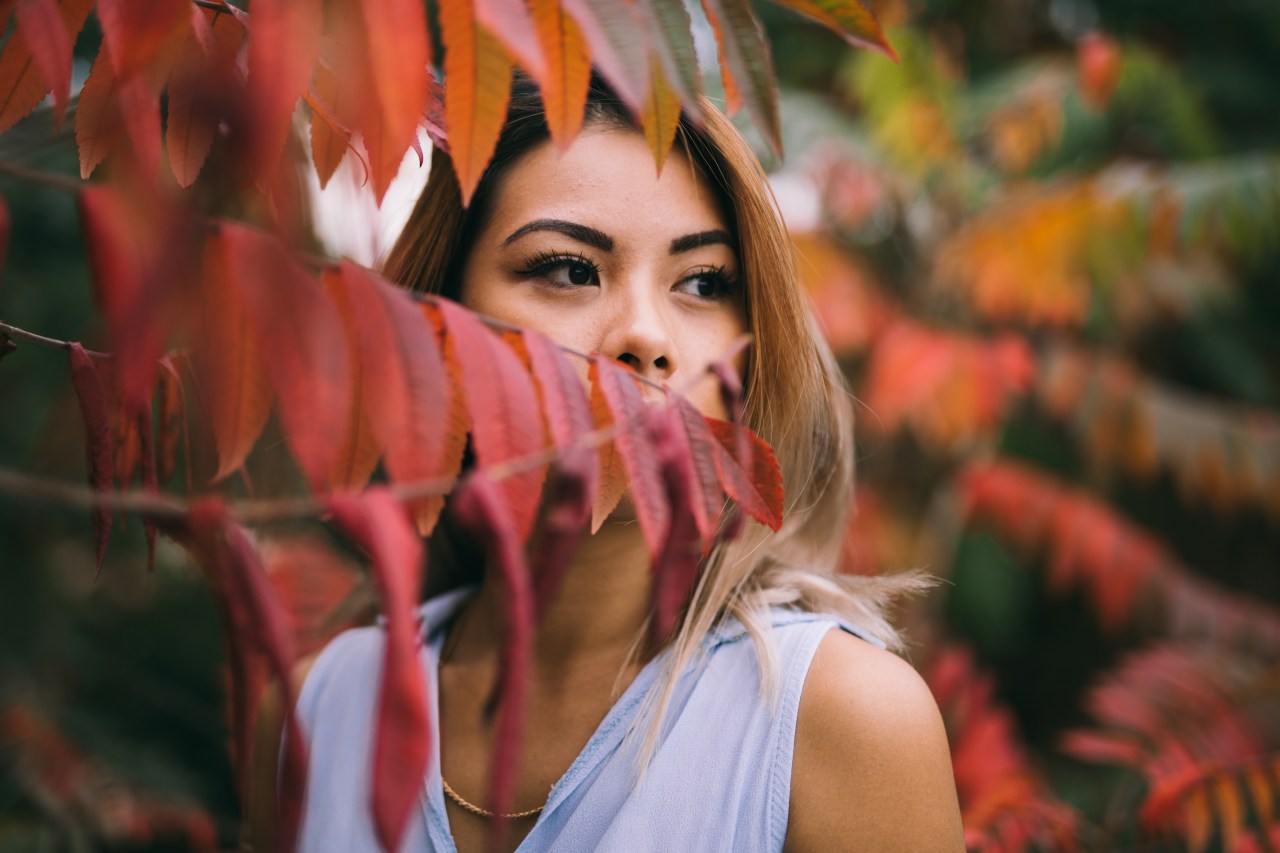 How To Romanticize Autumn, According To Your Zodiac Sign
Autumn is upon us, and you know what that means—cozy sweaters, pumpkin-spiced everything, and the perfect excuse to romanticize life a little bit more.
If you love to embrace the magic of the changing seasons, then you're in for a treat as we dive deeper into how each zodiac sign can best romanticize this enchanting season.
Grab a warm cup of tea, get comfy, and let's explore how you can make the most of autumn, tailored to your unique astrological personality.
Aries
Aries, you're known for your adventurous spirit. This fall, channel your inner explorer. Plan outdoor activities like hiking through colorful forests, apple picking, or even a spontaneous road trip to witness the fall foliage. The crisp autumn air and vibrant leaves will ignite your passionate energy, making every moment an exciting adventure.
Taurus
Taurus, your appreciation for life's simple pleasures is unmatched. Create your own cozy sanctuary this autumn by decorating your home with warm-toned blankets, scented candles, and soft throw pillows. Indulge in comfort foods like homemade soups and freshly baked apple pies, and savor the flavors of fall that awaken your senses.
Gemini
Gemini, this season is perfect for your inquisitive mind. Dive into a good book, start a journal to capture your thoughts and experiences, or even enroll in a creative writing class. Embrace the change in the air by trying new activities or attending workshops that pique your curiosity.
Cancer
Cancer, your nurturing spirit shines in autumn. Host a cozy dinner party for your loved ones, where you can cook hearty meals like roasted vegetables and comforting stews. Share stories and your favorite memories around the table. Don't forget to take long walks near water; the soothing sound of wind in the leaves, along with the water, will calm your soul.
Leo
Leo, you're a natural performer, and fall provides the perfect backdrop for your creative projects. Organize a bonfire gathering with friends, complete with storytelling, live music, or even a bit of stargazing. Show your artistic side by painting the beauty of the season and let your inner fire shine through.
Virgo
Virgo, your meticulous nature makes you an excellent gardener. Spend your autumn tending to your garden, or even capture the beauty of your surroundings by taking up photography as a hobby, and create your own visual autumn masterpiece. A nice idea is to capture the same spot every week during fall and, at the end, see how nature changed over three months.
Libra
Libra, you have an innate sense of balance and harmony. Embrace the season of balance by practicing yoga or meditation in the crisp morning air, connecting your mind and body. You could even organize a nature-inspired picnic on one of the sunnier days of the season with your loved ones, surrounded by the vibrant colors of autumn, and each bring different seasonal foods and drinks.
Scorpio
Scorpio, this season is tailor-made for your intensity. Dive deep into self-reflection and personal transformation. Consider taking up tarot card reading or astrology to explore your inner mysteries and uncover hidden truths. The autumn atmosphere calls for you to connect to the Universe and create mini spiritual rituals as the nights draw in.
Sagittarius
Sagittarius, your love for adventure knows no bounds. Plan an autumn getaway to a remote cabin or a charming little town where you can immerse yourself in the season's beauty. Capture the essence of your travels with a travel journal and connect with the locals to learn about their autumn traditions, adding a sense of cultural exploration to your adventures.
Capricorn
Capricorn, autumn is the perfect time to set new intentions and goals for the upcoming year. Create a vision board to help you stay focused and motivated, and then take those practical steps toward achieving your dreams, making the most of this season's natural determination and ambition.
Aquarius
Aquarius, you're a visionary thinker. Use this season to explore your personal growth. Dive into a new subject, join a discussion group, or attend a lecture that sparks your curiosity. The autumn atmosphere will enhance your creativity and inspire you to think outside the box, paving the way for innovative ideas and insights.
Pisces
Pisces, this season is your time to connect with your inner world. Spend quiet moments by the water, such as meditating by the lake. The autumn scenery will inspire your vivid imagination and provide you with endless opportunities for introspection and self-discovery. Don't forget to take your journal and pen so you can jot any inspiring ideas down.