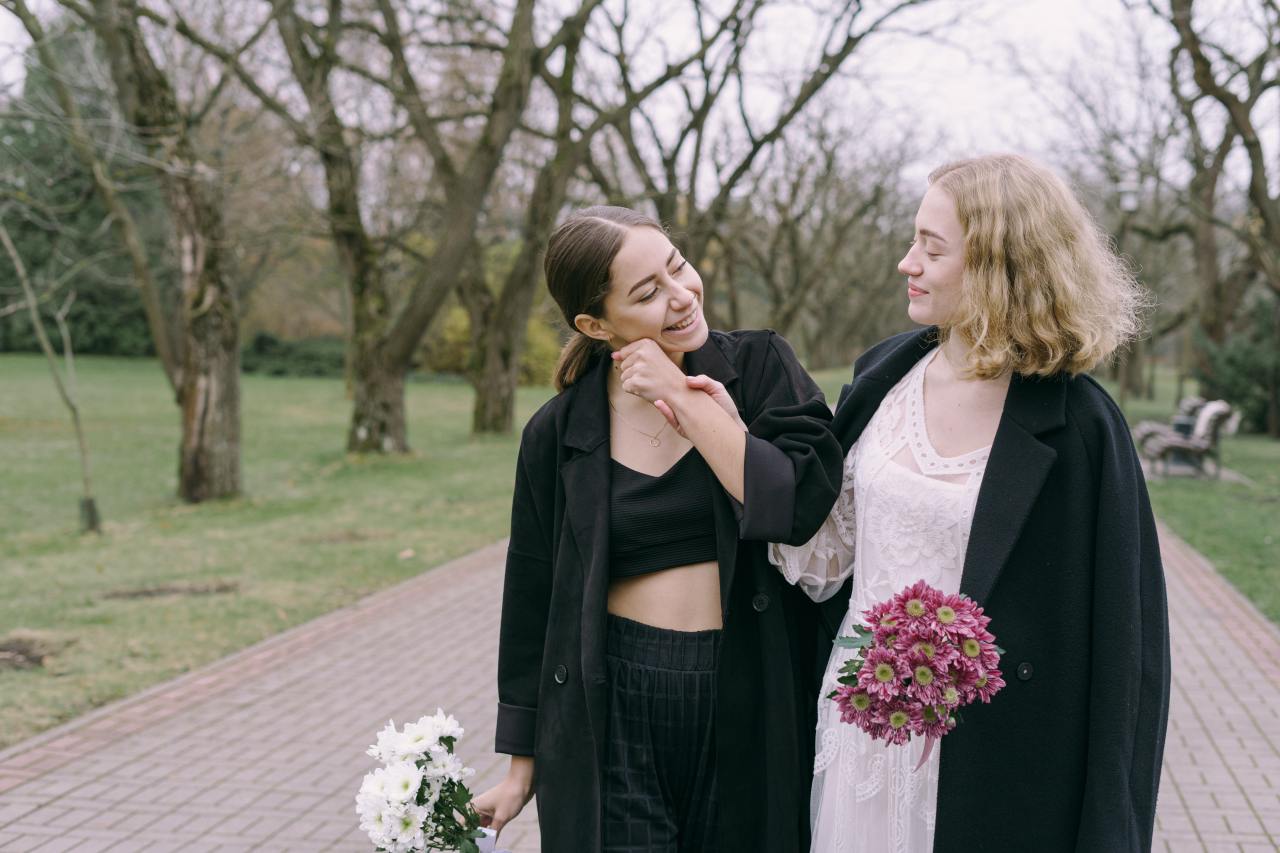 The Book Each Zodiac Should Read During Pride Month
Aries – I Kissed Shara Wheeler by Casey McQuiston
"Chloe Green is so close to winning. After her moms moved her from SoCal to Alabama for high school, she's spent the past four years dodging gossipy classmates and the puritanical administration of Willowgrove Christian Academy. The thing that's kept her going: winning valedictorian. Her only rival: prom queen Shara Wheeler, the principal's perfect progeny.

But a month before graduation, Shara kisses Chloe and vanishes.

On a furious hunt for answers, Chloe discovers she's not the only one Shara kissed. There's also Smith, Shara's longtime quarterback sweetheart, and Rory, Shara's bad boy neighbor with a crush. The three have nothing in common except Shara and the annoyingly cryptic notes she left behind, but together they must untangle Shara's trail of clues and find her. It'll be worth it, if Chloe can drag Shara back before graduation to beat her fair and square.

Thrown into an unlikely alliance, chasing a ghost through parties, break-ins, puzzles, and secrets revealed on monogrammed stationery, Chloe starts to suspect there might be more to this small town than she thought. And maybe—probably not, but maybe—more to Shara, too."
Taurus – The Lesbiana's Guide to Catholic School by Sonora Reyes
"Sixteen-year-old Yamilet Flores prefers to be known for her killer eyeliner, not for being one of the only Mexican kids at her new, mostly white, very rich Catholic school. But at least here no one knows she's gay, and Yami intends to keep it that way.
After being outed by her crush and ex-best friend before transferring to Slayton Catholic, Yami has new priorities: keep her brother out of trouble, make her mom proud, and, most importantly, don't fall in love. Granted, she's never been great at any of those things, but that's a problem for Future Yami.
The thing is, it's hard to fake being straight when Bo, the only openly queer girl at school, is so annoyingly perfect. And smart. And talented. And cute. So cute. Either way, Yami isn't going to make the same mistake again. If word got back to her mom, she could face a lot worse than rejection. So she'll have to start asking, WWSGD: What would a straight girl do?"
Gemini – The Seven Husbands of Evelyn Hugo by Taylor Jenkins Reid
"Aging and reclusive Hollywood movie icon Evelyn Hugo is finally ready to tell the truth about her glamorous and scandalous life. But when she chooses unknown magazine reporter Monique Grant for the job, no one is more astounded than Monique herself. Why her? Why now?

Monique is not exactly on top of the world. Her husband has left her, and her professional life is going nowhere. Regardless of why Evelyn has selected her to write her biography, Monique is determined to use this opportunity to jumpstart her career.

Summoned to Evelyn's luxurious apartment, Monique listens in fascination as the actress tells her story. From making her way to Los Angeles in the 1950s to her decision to leave show business in the '80s, and, of course, the seven husbands along the way, Evelyn unspools a tale of ruthless ambition, unexpected friendship, and a great forbidden love. Monique begins to feel a very real connection to the legendary star, but as Evelyn's story near its conclusion, it becomes clear that her life intersects with Monique's own in tragic and irreversible ways."
Cancer – Cemetery Boys by Aiden Thomas
"Bestowed by the ancient goddess of death, Yadriel and the gifted members of his Latinx community can see spirits: women have the power to heal bodies and souls, while men can release lost spirits to the afterlife. But Yadriel, a trans boy, has never been able to perform the tasks of the brujas – because he is a brujo.

When his cousin suddenly dies, Yadriel becomes determined to prove himself a real brujo. With the help of his cousin and best friend Maritza, he performs the ritual himself, and then sets out to find the ghost of his murdered cousin and set it free.

However, the ghost he summons is not his cousin. It's Julian Diaz, the resident bad boy of his high school, and Julian is not about to go quietly into death. He's determined to find out what happened and tie off some loose ends before he leaves."
Leo – Under the Whispering Door Kindle Edition by TJ Klune
"When a reaper comes to collect Wallace from his own funeral, Wallace begins to suspect he might be dead. And when Hugo, the owner of a peculiar tea shop, promises to help him cross over, Wallace decides he's definitely dead. But even in death he's not ready to abandon the life he barely lived, so when Wallace is given one week to cross over, he sets about living a lifetime in seven days."
Virgo – Heartstopper by Alice Oseman
"Shy and softhearted Charlie Spring sits next to rugby player Nick Nelson in class one morning. A warm and intimate friendship follows, and that soon develops into something more for Charlie, who doesn't think he has a chance. But Nick is struggling with feelings of his own, and as the two grow closer and take on the ups and downs of high school, they come to understand the surprising and delightful ways in which love works."
Libra – Delilah Green Doesn't Care by Ashley Herring Blake
"Delilah Green swore she would never go back to Bright Falls—nothing is there for her but memories of a lonely childhood where she was little more than a burden to her cold and distant stepfamily. Her life is in New York, with her photography career finally gaining steam and her bed never empty. Sure, it's a different woman every night, but that's just fine with her.

When Delilah's estranged stepsister, Astrid, pressures her into photographing her wedding with a guilt trip and a five-figure check, Delilah finds herself back in the godforsaken town that she used to call home. She plans to breeze in and out, but then she sees Claire Sutherland, one of Astrid's stuck-up besties, and decides that maybe there's some fun (and a little retribution) to be had in Bright Falls, after all.

Having raised her eleven-year-old daughter mostly on her own while dealing with her unreliable ex and running a bookstore, Claire Sutherland depends upon a life without surprises. And Delilah Green is an unwelcome surprise…at first. Though they've known each other for years, they don't really know each other—so Claire is unsettled when Delilah figures out exactly what buttons to push. When they're forced together during a gauntlet of wedding preparations—including a plot to save Astrid from her horrible fiancé—Claire isn't sure she has the strength to resist Delilah's charms. Even worse, she's starting to think she doesn't want to…"
Scorpio – Payback's a Witch by Lana Harper
"Emmy Harlow is a witch but not a very powerful one—in part because she hasn't been home to the magical town of Thistle Grove in years. Her self-imposed exile has a lot to do with a complicated family history and a desire to forge her own way in the world, and only the very tiniest bit to do with Gareth Blackmoore, heir to the most powerful magical family in town and casual breaker of hearts and destroyer of dreams.

But when a spellcasting tournament that her family serves as arbiters for approaches, it turns out the pull of tradition (or the truly impressive parental guilt trip that comes with it) is strong enough to bring Emmy back. She's determined to do her familial duty; spend some quality time with her best friend, Linden Thorn; and get back to her real life in Chicago.

On her first night home, Emmy runs into Talia Avramov—an all-around badass adept in the darker magical arts—who is fresh off a bad breakup . . . with Gareth Blackmoore. Talia had let herself be charmed, only to discover that Gareth was also seeing Linden—unbeknownst to either of them. And now she and Linden want revenge. Only one question stands: Is Emmy in?

But most concerning of all: Why can't she stop thinking about the terrifyingly competent, devastatingly gorgeous, wickedly charming Talia Avramov?"
Sagittarius -­ Honey Girl by Morgan Rogers
"With her newly completed PhD in astronomy in hand, twenty-eight-year-old Grace Porter goes on a girls' trip to Vegas to celebrate. She's a straight A, work-through-the-summer certified high achiever. She is not the kind of person who goes to Vegas and gets drunkenly married to a woman whose name she doesn't know…until she does exactly that.

This one moment of departure from her stern ex-military father's plans for her life has Grace wondering why she doesn't feel more fulfilled from completing her degree. Staggering under the weight of her parent's expectations, a struggling job market and feelings of burnout, Grace flees her home in Portland for a summer in New York with the wife she barely knows.

In New York, she's able to ignore all the constant questions about her future plans and falls hard for her creative and beautiful wife, Yuki Yamamoto. But when reality comes crashing in, Grace must face what she's been running from all along—the fears that make us human, the family scars that need to heal and the longing for connection, especially when navigating the messiness of adulthood."
Capricorn – Never Been Kissed by Timothy Janovsky
"Wren Roland has never been kissed, but he wants that movie-perfect ending more than anything. Feeling nostalgic on the eve of his birthday, he sends emails to all the boys he (ahem) loved before he came out. Morning brings the inevitable Oh God What Did I Do?, but he brushes that panic aside. Why stress about it? None of his could-have-beens are actually going to read the emails, much less respond. Right?
Enter Derick Haverford, Wren's #1 pre-coming-out-crush and his drive-in theater's new social media intern. Everyone claims he's coasting on cinematic good looks and his father's connections, but Wren has always known there's much more to Derick than meets the eye. Too bad he doesn't feel the same way about the infamous almost-kiss that once rocked Wren's world.
Whatever. Wren's no longer a closeted teenager; he can survive this. But as their hazy summer becomes consumed with a special project that may just save the struggling drive-in for good, Wren and Derick are drawn ever-closer…and maybe, finally, Wren's dream of a perfect-kiss-before-the-credits is within reach."
Aquarius – Something to Talk About by Meryl Wilsner
"Hollywood powerhouse Jo is photographed making her assistant Emma laugh on the red carpet, and just like that, the tabloids declare them a couple. The so-called scandal couldn't come at a worse time—threatening Emma's promotion and Jo's new movie.

As the gossip spreads, it starts to affect all areas of their lives. Paparazzi are following them outside the office, coworkers are treating them differently, and a "source" is feeding information to the media. But their only comment is "no comment".

With the launch of Jo's film project fast approaching, the two women begin to spend even more time together, getting along famously. Emma seems to have a sixth sense for knowing what Jo needs. And Jo, known for being aloof and outwardly cold, opens up to Emma in a way neither of them expects. They begin to realize the rumor might not be so off base after all…but is acting on the spark between them worth fanning the gossip flames?"
Pisces – Read Between the Lines by Rachel Lacey
"Books are Rosie Taft's life. And ever since she took over her mother's beloved Manhattan bookstore, they've become her home too. The only thing missing is her own real-life romance like the ones she loves to read about, and Rosie has an idea of who she might like to sweep her off her feet. She's struck up a flirty online friendship with lesbian romance author Brie, and what could be more romantic than falling in love with her favorite author?
Jane Breslin works hard to keep her professional and personal lives neatly separated. By day, she works for the family property development business. By night, she puts her steamier side on paper under her pen name: Brie. Jane hasn't had much luck with her own love life, but her online connection with a loyal reader makes Jane wonder if she could be the one.
When Rosie learns that her bookstore's lease has been terminated by Jane's family's business, romance moves to the back burner. Even though they're at odds, there's no denying the sparks that fly every time they're together. When their online identities are revealed, will Jane be able to write her way to a happy ending, or is Rosie's heart a closed book?"