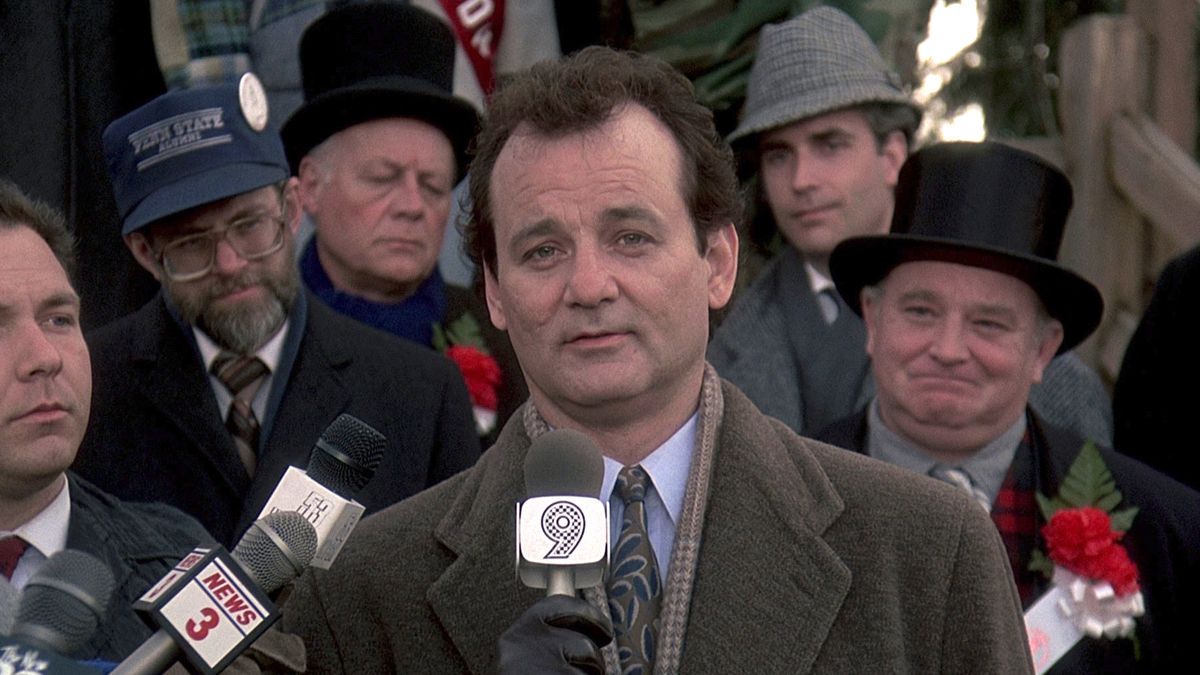 7 Movies To Watch When You Want To Change Your Life
Put down the overly wordy self-help book that you've got clutched in your hand. While sure, you can get some good advice from a book, you might also just need a quick pick-me-up in the form of a 90-minute movie. Whatever you're struggling with in this time of transition, there's a movie that will make you see things from a new perspective. Whether you're getting over a rough breakup or you finally want to start really living, I've got a film suggestion for you.
When you need a big change to move on, watch Under the Tuscan Sun.
After a shocking and soul-crushing divorce, Frances goes on an impromptu trip to Italy for a change of scenery. When she comes across a dilapidated Tuscan villa for sale, she decides on a whim to buy it and fix it up. It's a struggle for her, but she makes it through. If you've been struggling lately and considering a major life change, Under the Tuscan Sun might help you decide.
Watch Under the Tuscan Sun on Prime Video.
When you need a total life overhaul, watch Groundhog Day.
Phil has his life all wrong, although he'd never admit it. But when he finds himself in a never-ending time loop, reliving Groundhog Day over and over, he's got a lot of self-improvement to do to get himself out of it. Watching Phil finally become a better person, from helping those in need to becoming friends with everyone around him, it's a quick way to empowering you to do the same. And you can do it without a time loop!
Watch Groundhog Day with a Starz subscription.
When you're struggling to get out of your current situation, watch The Pursuit of Happyness.
When you've hit rock bottom, it's hard to see a way out of it. But even though Chris is a single father living on the streets, he never stops trying. Not only is this a good movie for when you're feeling hopeless, it also helps to remember it's based on a true story. Though it may not feel like it now, you can get out of your rough situation.
Watch The Pursuit of Happyness with a Starz subscription.
When you can't get over your ex, watch Eternal Sunshine of the Spotless Mind.
When you go through a rough breakup, the hope is that you'll go through all of the sadness for a while, then ultimately get over it and move on. But what if it's been months or even years and you haven't gotten to that last stage? In Eternal Sunshine, Joel and Clementine break up after a whirlwind romance, and Clementine decides to remove all traces of Joel from her memories. You'll probably cry, but then again, you've probably already been doing a ton of that already.
Watch Eternal Sunshine of the Spotless Mind on Peacock.
When you're always saying no to new opportunities, watch Yes Man.
Another Jim Carrey banger, this one's for the people who never go outside of their comfort zones. If you've found you've been saying no to every opportunity, watch as Carl vows to say yes to absolutely everything. Everything in his life changes, and all for the better. Honestly, this movie had a big impact on me, so why not you?
Watch Yes Man on Hulu.
When you struggle with your emotional side, watch Inside Out.
Even if you're not a pubescent girl going through hormonal and emotional upheaval, you can still benefit from Inside Out. Sometimes we get mad at ourselves for feeling the way we do. But if you imagine your different emotions as characters in your head, it might help you accept that everyone feels emotional sometimes. It's going to be okay.
Watch Inside Out on Disney Plus.
When you finally want to start living your best life, watch Last Holiday.
You're stuck in a rut. That was the case with Georgia until she learned she had a terminal illness and not long to live. She takes it as an opportunity to finally do all the things she always wanted to do without worrying about what anyone will think. Regardless of what's going wrong in your life, you'll feel super empowered after watching this.
Watch Last Holiday with a Showtime subscription.