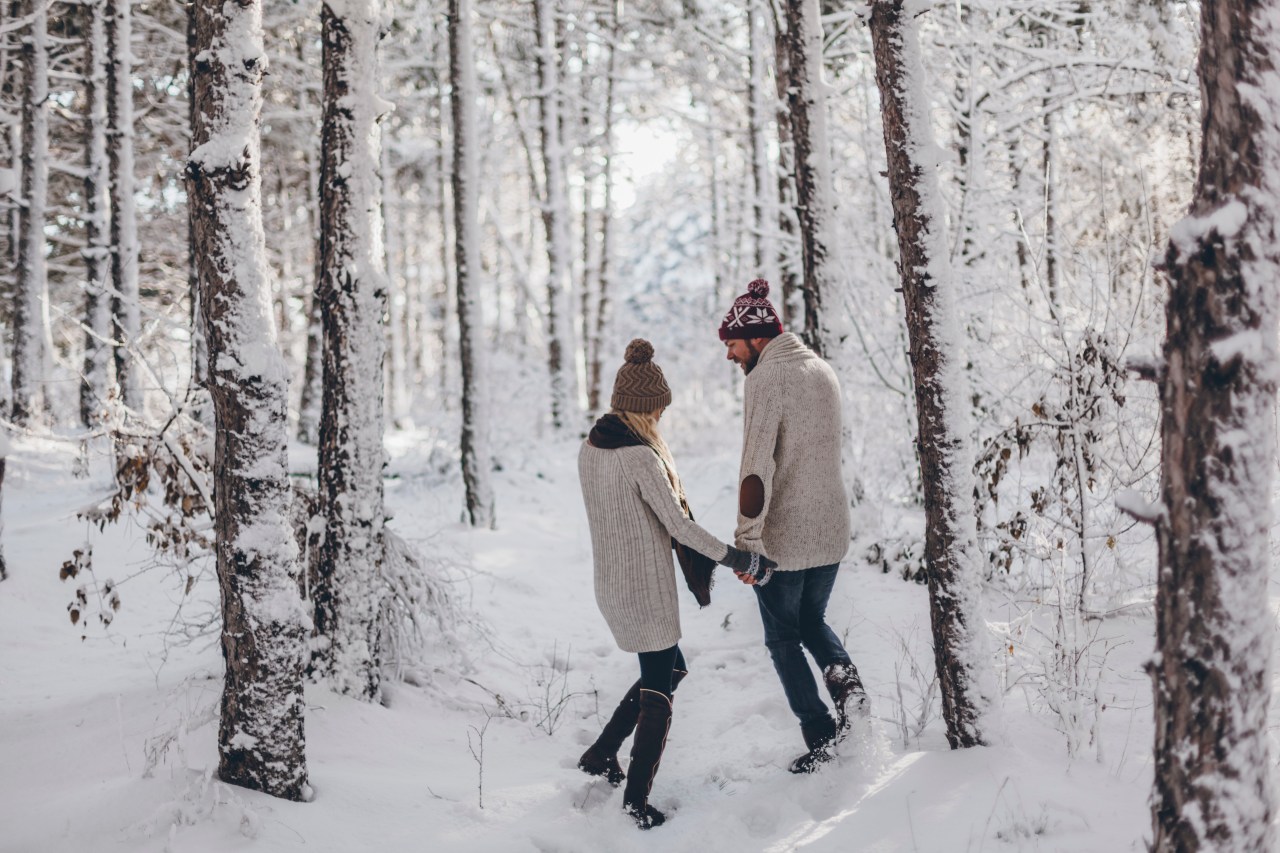 Here's Who You're Most Compatible With, Based On Your Zodiac Sign
Aries
(March 21st to April 19th)
An Aries is very loving, curious, thrilling, and outspoken. They are best suited for people who will know how to cool them down when they get a little too fiery. However, they cannot be restricted, so they are most compatible with a sign that is a great balance of independence and compassion. A Gemini will bring an Aries all of the vitality and adventure they need in a relationship, while still appealing to their need for knowledge and their inquisitive nature.
Taurus
(April 20th to May 21st)
A Taurus is very indulgent, creative, and lazy. They are best suited for someone who doesn't mind relaxing and staying in a few nights a week, while still catering to their creativity and physicality. A Cancer is an amazing match for a Taurus, because they will relate to a Taureans need for security and deep, serious relationships. A Cancer is also an empath who is compassionate, so they will appreciate and love a Taurus' sensitivity and need for emotionality.
Gemini
(May 22nd to June 21st)
A Gemini is thoughtful, very charming, compelling and quite dreamy. They need a match who is as deep as they are someone who will cater to their love of knowledge and conversation. They like free thinkers, and people who respect them. An Aquarius will not be afraid of meeting them in their depths, while stimulating the dreamy conversation and an insightful lifestyle. Together, the Gemini and the Aquarius would thrive as a true meeting of the minds.
Cancer
(June 22nd to July 22nd)
The sensitive Cancer is nurturing, affectionate and dependant. They need someone who will cater to their homebody lifestyle, and they seek a mate who will be family to them. They want to adore someone, but they need that in return as well. Any imbalance and a Cancer will feel threatened and misunderstood. A Taurus would be best for a Cancer, for they both love to indulge and nest, while still being highly intuitive and deep.
Leo
(July 23rd to August 22nd)
A Leo is idealistic, sometimes insecure and quite affectionate. They work best with someone who will love them during their good times and their bad times. They need someone who will appreciate their wins, and help them to navigate their losses. A Leo needs independence, but they also need security. A fun loving Sagittarius would be perfect for a Leo, because they would compliment the Lion's need for adventure, while meeting their need for stimulation both emotionally and physically.
Virgo
(August 23rd to September 22nd)
A Virgo is very focused on perfection, and they are quite paranoid creatures. They need a partner who will give them the gentle, steady love that they crave and need in order to open up and flourish. A good match for Virgo will ease their worries, and they will appreciate and encourage how much a Virgo cares about them. A great partner for practical Virgo would be Taurus, who also shares a tendency to be introverted, while appreciating harmony and the exact kind of security a Virgo offers.
Libra
(September 23rd to October 22nd)
Libras are easy going, very loving, and a little lazy. They want a fairytale, and need a partner who will help cater to that fantasy. Because Aquarians are filled with passion, partnering with a Libra would be an amazing match. Their vigor for life and social situations will create the perfect lifestyle for a Libra that loves to entertain and dream as well.
Scorpio
(October 23rd to November 22nd)
A Scorpio is intense, stubborn and quite funny at the same time. They are confusing creatures. They need to find a partner that can handle their intense emotions and their mood swings, without getting sucked into their dark minds. Scorpios need someone who will love them through those periods of intensity, and who will know when to leave them alone and when to keep them close. A Capricorn would be an amazing match for a Scorpio, because they are patient enough to deal with Scorpios many different personalities.
Sagittarius
(November 23rd to December 21st)
Sagittarius partners are very independent and very honest. They need someone in their life who will be able to come and go with them. The Sagittarius needs a partner that will know when to stay back, and who will know when their love needs a partner in crime. An Aries will always be up for wandering, and they are fiercely independent so they will never feel left out when Sagittarius needs to explore. An Aries Sagittarius relationship is also filled with optimism, which will allow for it to stand the test of time.
Capricorn
(December 22nd to January 20th)
Capricorns are reserved, cautious and responsible. They are best suited for a partner that will give them all of the tender love they want. However, they need to also let Capricorns responsibility flourish without reprimanding them for being too serious. A Cappy wants to be appreciated for who they are, they cannot help the fact that they are steady beings. A Taurus is a perfect match for a Capricorn, because both signs choose security over flightiness, and appreciate familiarity and comfort. A Scorpio will do just that, falling in love with how a Pisces meets their depths perfectly.
Aquarius
(January 21st to February 18th)
An Aquarius is a very unique creature, and they are also extremely intelligent. They are best suited for someone who will make them feel smart. They cannot be with people who make them feel bad for being a dreamer, and for loving so deeply. A Sagittarius is an amazing match for an Aquarius, because they both value big dreams, and they are both adventurous. A Sagittarius will think about the future just as much as an Aquarius, and they will live a life filled with fun and exploration.
Pisces
(February 19th to March 20th)
A Pisces is dreamy, and empathetic. They are sensitive, indecisive, and in need of affection. A Pisces needs to find a partner that will nurture their unique approach to relationships. They will need to commit to someone who will be able to brighten them up when they get in their heads. A Pisces will always find a great partner in someone who will accept and appreciate their love, for it is so rare and needs to be protected. A Scorpio will do just that, falling in love with how a Pisces meets their depths perfectly.